3 Min Read
How Much Does a Bathroom Remodel Cost in Central Illinois?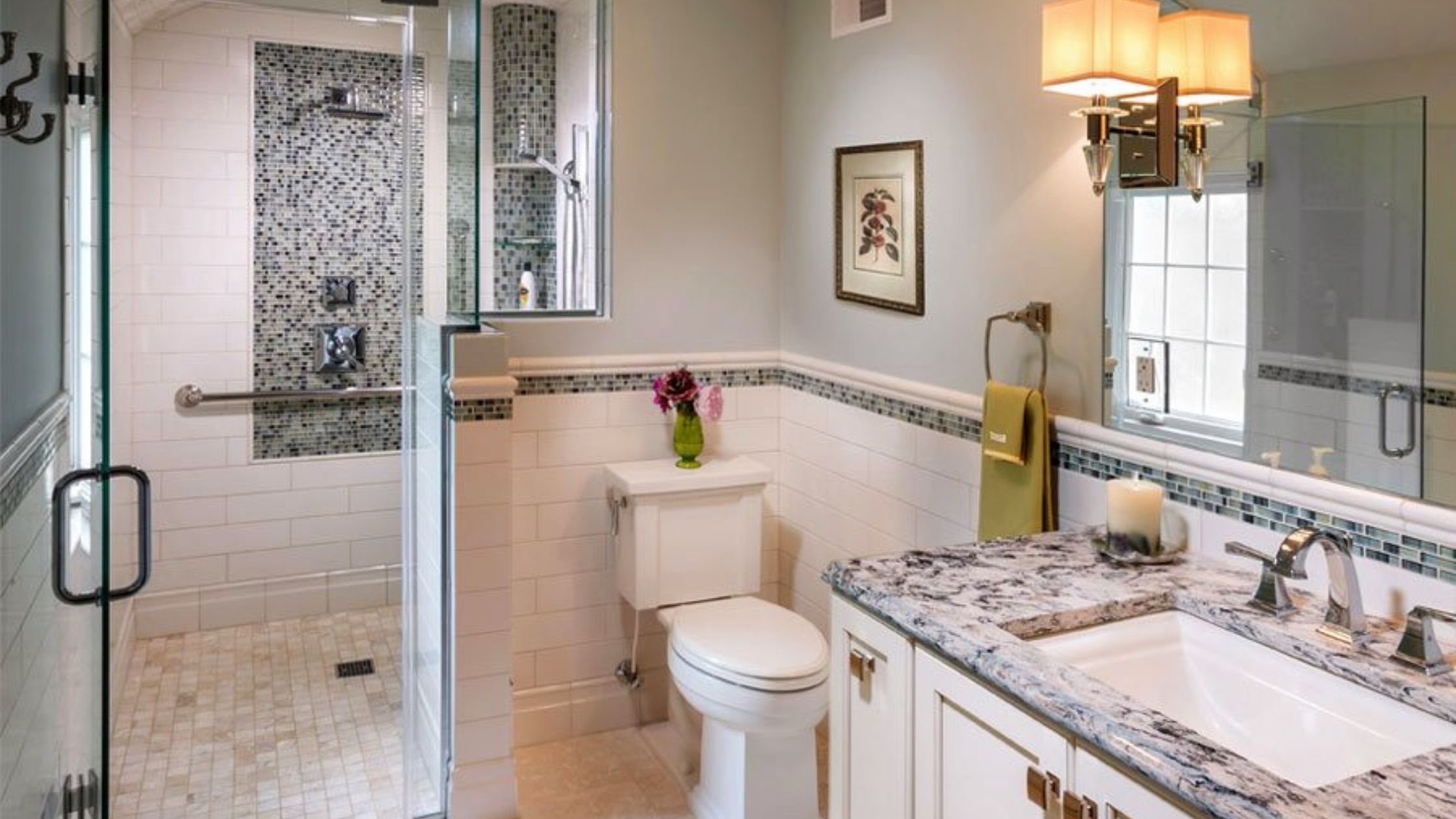 When you want to remodel your bath in Illinois, it's exciting to daydream about how beautiful and luxurious your new space will be. Once you're ready to think about the logistics before embarking on your remodeling journey, start by answering this crucial question: "How much does bathroom remodeling cost?" Look to True Craft Remodelers for the answer.
How Much Does it Cost to Remodel a Bathroom in Illinois?
A specific answer to this question actually requires follow-up questions. What is the size of your bathroom? How extensive are your remodeling goals? How long ago was your bathroom built in its current state? Have you done DIY work in your bathroom? These and other questions will help narrow down the expected cost of your bathroom remodel. However, we can start with more broad cost ranges based on a typical project at varying investment levels.
Bathroom remodeling services at True Craft Remodelers typically range between $20,000 and $55,000 or more. Keep in mind that costs can vary depending on your location as well. For example, a bathroom remodel in Springfield, IL, may cost more than a bathroom remodel in Decatur, IL.
Bathroom Costs By Scale
The level of your remodel and the price of your project go hand-in-hand. To better understand each, we'll walk you through the different variations of bathroom remodeling we offer, with prices and descriptions for each.
Standard Bathroom Remodeling
$20K
A standard bathroom remodel is primarily cosmetic. The layout goes unchanged, and all your fixtures remain where they are currently. You'll keep your existing tub but with upgraded Onyx Collection walls in the shower. Other improvements include smart core vinyl flooring, new stock vanity cabinetry with Onyx Collection or cultured marble counters, basic plumbing fixtures, and a curved shower curtain rod.
Mid Range Bathroom Remodeling
$30K
At this level, your fixtures and layout will also remain in the same place. However, you will have a new tub or tile shower base. Your flooring replacement upgrades from vinyl to porcelain tile and plumbing fixtures are also of higher quality. Rather than stock cabinetry, you'll have a semi-custom vanity with a granite or quartz remnant top. Your shower will have a semi-frameless door. Finally, lighting updates make the entire room sparkle.
Major Bathroom Remodeling
$40K - $45K+
With major remodeling, you're able to relocate your fixtures. We'll remove your existing tub and shower and replace them with a porcelain or natural stone shower with frameless glass doors. Depending on your investment, we also expand your shower. Your cabinets are custom-built in our shop, or you can choose Mouser Custom Cabinetry. Granite or quartz will shine on your vanity countertop and in the shower. This also includes new lighting and upgraded plumbing fixtures.
Upscale Bathroom Remodeling
55K+
The sky's the limit with upscale bathroom remodeling. Completely change your layout and relocate your plumbing fixtures. We'll remove your existing tub and replace it with a luxe alternative, as well as a natural stone tile shower with a custom base and frameless doors. You'll be upgraded to high-end plumbing fixtures. We also install natural stone flooring, a Mouser or True Craft custom vanity with a granite or quartz top, and upgraded lighting.
What Should a New Bathroom Cost?
If you're working with a quality contractor and good materials, the typical range will start around $17,000 and reach $30,000 for most bathrooms in our area, with master bathrooms usually starting around $40,000 and up. Of course, this depends on size and scope. The more high-end amenities that require specialized installation and equipment, the higher your cost will climb. The trick is finding a balance between the bathroom you envision and the budget you're working within.
What is a Realistic Budget for a Bathroom Remodel?
This depends on the size of your bathroom and the level of remodeling you're hoping to accomplish. Also, the industry standard is to set aside at least 10% of your budget for any unexpected challenges. This could be water damage, change orders, old plumbing, or anything that was unknown at the time of the design.
Setting aside a contingency fund is important for your project to stay comfortably within budget while making room for the unexpected. This is why it's one of the first steps you should take after knowing how much you are able to spend on a remodel.
Can You Negotiate a Bathroom Renovation?
Unfortunately, you can't negotiate the price, but you can negotiate the scope of work and materials. This is a common way for homeowners to control costs. For more on how to control your budget, contact us and we'll be happy to offer more suggestions on how to control your budget while working with us.
Have more questions? We have answers!
Bathroom Remodeling in Springfield, IL

These estimates are a helpful starting point. To get a better understanding of what your remodel may cost, schedule a 15-minute phone consultation with True Craft Remodelers. We'll discuss your remodeling goals, challenges, and other important points to best determine what type of costs you can expect.