4 Min Read
How Long Does a Kitchen Remodel Take in 2023?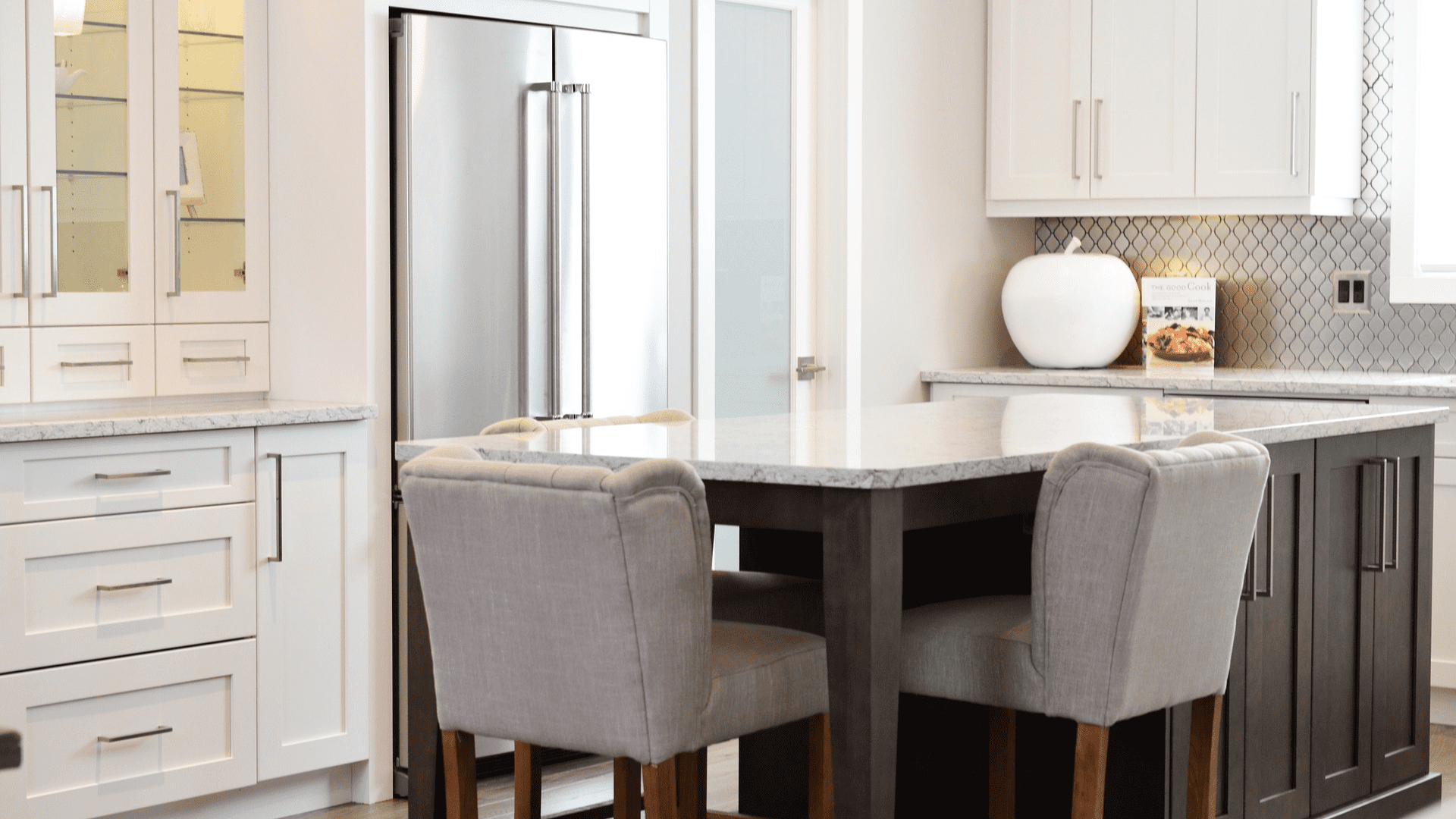 Your kitchen is part of your everyday routines, important celebrations, and meaningful connections. If your kitchen is dated and not working for you and your family any longer, this interrupts your everyday life. But how long would it take to get the kitchen design you need and want? Let's break down every part of the kitchen remodel process.
How Long Does a Kitchen Remodel Take?
Every kitchen remodel is different, but can generally follow the same process. It's a complex remodel, with many steps to fulfill your design and aesthetic, and each part of the process can vary, depending on the complexity and size of your kitchen. However, to help you feel prepared for your kitchen remodel, we're breaking down each step and how long you can expect it to take.
Just like how kitchen remodeling costs can vary, your timeline may fall outside of these time ranges. To best know how to plan for your kitchen remodel, look to an honest and transparent design-builder for a more accurate timeline.
Research & Interviews (2 to 3 Months)
This part of the remodeling process is completely up to you. You'll research your options for remodeling professionals, schedule consultations and interviews, and decide which of your prospects will be the best fit. To help your decision process go more smoothly, be sure to read reviews, look at online portfolios of past projects, and collect images of kitchen design ideas to present to your candidates.

During your consultations and interviews, pay attention to their communication style. Do they ask a lot of insightful questions and allow plenty of time to ask questions of your own, or do they overrun the conversation? Are they listening to you about your kitchen's challenges or do they make assumptions and assert their own opinions? Follow your instincts and pay attention to how you feel leaving the meeting. Sometimes the best portfolio doesn't equate to excellent professionalism and care.
Design Consultation, In-Home Assessment, & Design (1 to 2 Months)
Once you've decided who you will hire for your kitchen remodel, you'll move on to problem-solving and assessing your design goals in more detail. Your designer will help you explore different options that will fit within your budget to meet your vision. Measurements will be collected, as will your design inspirations through magazine clippings, an online design board, or pictures you've brought to your design meeting.

After you've come up with a design together that solves your kitchen's issues and gives you the space you need and want, you'll begin product selection. Look to your designer to help guide the process so you're staying within your budget but accomplishing your design dreams.

By working with a talented design-build team, you'll have real-time information about accurate material and labor costs, which will help you get the most realistic cost. If you're working with a designer alone, you won't have an accurate cost until the builder is involved, which can also lengthen your kitchen remodel timeline.

Finally, you'll sign off on the design.
Product Ordering (Up to 2 Months)
Every building material, finish, and fixture you've chosen can now be ordered. The cabinets, flooring, tile, and more could take weeks to months to receive and be inspected upon arrival. Some materials can take longer depending on what you've chosen, like custom cabinets, for example. Your dream kitchen is on its way, so try to be patient. You'll be glad you waited for the perfect pieces once your kitchen starts to come together!
Kitchen Demolition (1 to 2 Weeks)
Your kitchen's demolition can be complicated or relatively straightforward and that will depend on your specific kitchen and your design. Your team should take care of all disposal of the discarded materials as well.
Construction (2 to 4 Weeks)
If your kitchen remodel design requires removing walls, building an island, expanding your space, or adding square footage to your home, adding or replacing your windows, or adding a door, this will take at least two to four weeks. Same as with any other part of the remodeling process, your unique kitchen design could be more complex and possibly take longer than this time range.
Install Electrical & Plumbing (3 to 5 Days)
Before your project can move further, it's time to complete your electrical and plumbing rough-ings.
Drywall & Paint (1 to 2 Weeks)
If structural changes are part of your remodel design, drywall, insulation, prime and paint will take up to two weeks. If your design is more complex or if major repairs are involved, this could take longer. However, if no structural changes are made, you may only need to prime and paint, which should take around three days.
Flooring Installation (3 to 5 Days)
The flooring you choose will determine how many days installation will take. Hardwood will require staining and sealing, whereas tile flooring will require time for adhesives to cure.
Cabinets (1 Week)
At this point, your cabinets will be complete, delivered, and ready to be installed. You'll be able to see your layout coming together.
Countertops (1 to 2 weeks)
The timing for countertops is usually unexpected for homeowners. This is because exact measurements are required to create your countertops which cannot be taken until the cabinets are in place.
Tile, Backsplash, Plumbing Fixtures, & Appliances (1 Week)
Now that your countertops are installed, it's time to install the backsplash and any tilework in your design. The plumbing fixtures, hardware, lighting, appliances, and any other finishing details will finally be installed.
Cleaning, Punch List, & Finishing Touches (1 to 2 Weeks)
Your kitchen is complete! Before your walk-through, the construction area will be completely cleaned and ready to be inspected. You will walk through the space with your project manager and inspect every detail to make sure the space is in line with the design and in expected condition.
A punch list will be made of any discrepancies, like a cracked tile, scuffed paint, etc. If there are any finishing touches to be made, this will come next. If not, your kitchen is ready to become part of you and your family's everyday life once again!
Keep Your Project on Time with the Right Builder
Any builder can give you a timeline, but an honest and trustworthy home builder will stick to it. By hiring a design-build team for your kitchen remodel, your timeline will be efficient and your experience will be smooth. From design to move-in day, a design-build team can guide you through the entire seamless process.
True Craft Remodelers creates excellent designs and provides top-tier craft for Central Illinois homeowners. We know life doesn't revolve around a home remodel. This is why we are driven to create a home remodel experience that keeps stress at bay using our proven design-build model. Contact True Craft Remodelers to learn more about our process and visit our cost guide to help you plan for a successful kitchen remodel.