Frequent stove-top splatters, sink spills, steaming pans, and sticky fingers wreak havoc on your kitchen. Slowly, all that wear and tear accumulates, and your once-functional kitchen becomes a living nightmare.
Your appliances are on the fritz. Cabinets overflow with clutter that threatens to topple over, bonking your head on the way down as you reach for that storage container in the far back. Everything feels dirty and dingy. Your backsplash has permanent grime in the grout, and your countertops are scratched. It's time to face the facts. Your kitchen isn't what it used to be. You deserve better.
Kitchen remodeling gives you better. It transforms your soul-sucking space into a beautiful, nourishing place — the kind of kitchen where you don't mind spending a few hours cooking and cleaning; in fact, you enjoy it!
With kitchen remodeling, you can tackle significant changes such as changing your layout, updating appliances, replacing old cabinets, and adding an island. Depending on what kind of updates your kitchen needs, you can also focus on minor cosmetic changes like swapping out your backsplash, replacing the flooring, and putting on a fresh coat of paint.
Kitchen remodeling in Illinois is one of the primary services we offer at True Craft Remodelers. There's nothing more rewarding to our team than seeing a kitchen transformed — and the expression on our client's faces when their dream kitchen comes to life.
Remodeling in IL: Frequently Asked Questions
Before our clients jump headfirst into remodeling, they usually have some questions. We're answering those frequently asked questions so you have the necessary information to make the best decisions for your home and family!
Check out our common questions page for more insider knowledge if you don't see your kitchen questions listed below.
What Is the First Thing to Do in a Kitchen Remodel?
The first item on your kitchen remodel to-do list is to figure out what you want. Everything from cost to timeline to the type of remodeler you choose depends on what you're trying to accomplish, so it's crucial to determine your remodeling goals upfront.
Look around your kitchen. Then, envision your ideal space. How does it look? In what ways is it more functional than your current setup? From there, you can determine how big you need to go with your updates.
Do you want to change your kitchen completely? You could knock out a wall of two, open up your space, add a window for more light, and invest in updated cabinets, countertops, and flooring. Or does your kitchen only need minor changes to get it where you want? Maybe a fresh coat of paint, a few extra shelves, and new lighting would do the trick.
Whatever you come up with, keep this vision at the forefront of your mind. It's easy to get caught up in remodeling and lose focus on your goals. But with a proper plan — and a capable remodeler — you'll soon create the kitchen you have in mind.
What Do I Need to Know Before Remodeling a Kitchen?
You should know a few things before embarking on your kitchen remodeling journey. Of course, you first need to understand what you want — check! From there, it's mostly about setting your cost and timeline expectations and understanding how remodeling will impact your life.
We'll discuss the cost in depth below. Let's focus on timeline and life impact, as the two go hand-in-hand.
Unless your project is relatively small, kitchen remodeling is a massive undertaking. The entire planning, design, and build process can take anywhere from a month and a half to six months, depending on the scale of your project.
What does that mean for your life? During construction, which usually lasts six to 12 weeks, you won't have access to your kitchen. You'll have to set up a second temporary kitchen with some of your smaller appliances to get by in the meantime.
You might move your refrigerator, microwave, electric skillet, and other easily mobile appliances to the dining room or garage. Your utility sink or bathtub may become a temporary dishwashing zone. Though these changes may feel like sacrifices at the moment, they are well worth it to bring your new and improved kitchen into being!
You'll also likely be eating out more often, which you should factor into your kitchen remodeling costs. Speaking of cost…
How Much Does It Cost to Remodel a Kitchen in Illinois?
Kitchen remodeling in IL varies in cost depending on the extent of your kitchen updates. Generally, you should expect to pay anywhere from $20,000 to $65,000; these are the average prices for our kitchen remodeling services at True Craft Remodelers. However, keep in mind that if you have genuinely grand plans for your kitchen, your costs could exceed $65,000.
Get a better understanding of how kitchen costs work and what you'll get for your investment by visiting our kitchen remodel cost breakdown.
Partner with the Craft Experts
Whether you're dreaming of new appliances, better lighting, an on-trend aesthetic, or custom cabinets for your IL kitchen, you'll need some help bringing your vision to life.
Work with a remodeler in IL you can trust to help you navigate the remodeling process. Choose someone who sees the potential in your outdated kitchen and has the craft knowledge to make the best of it while guiding you through budget setting, making design decisions and everything else that comes with this significant life change. Choose True Craft Remodelers.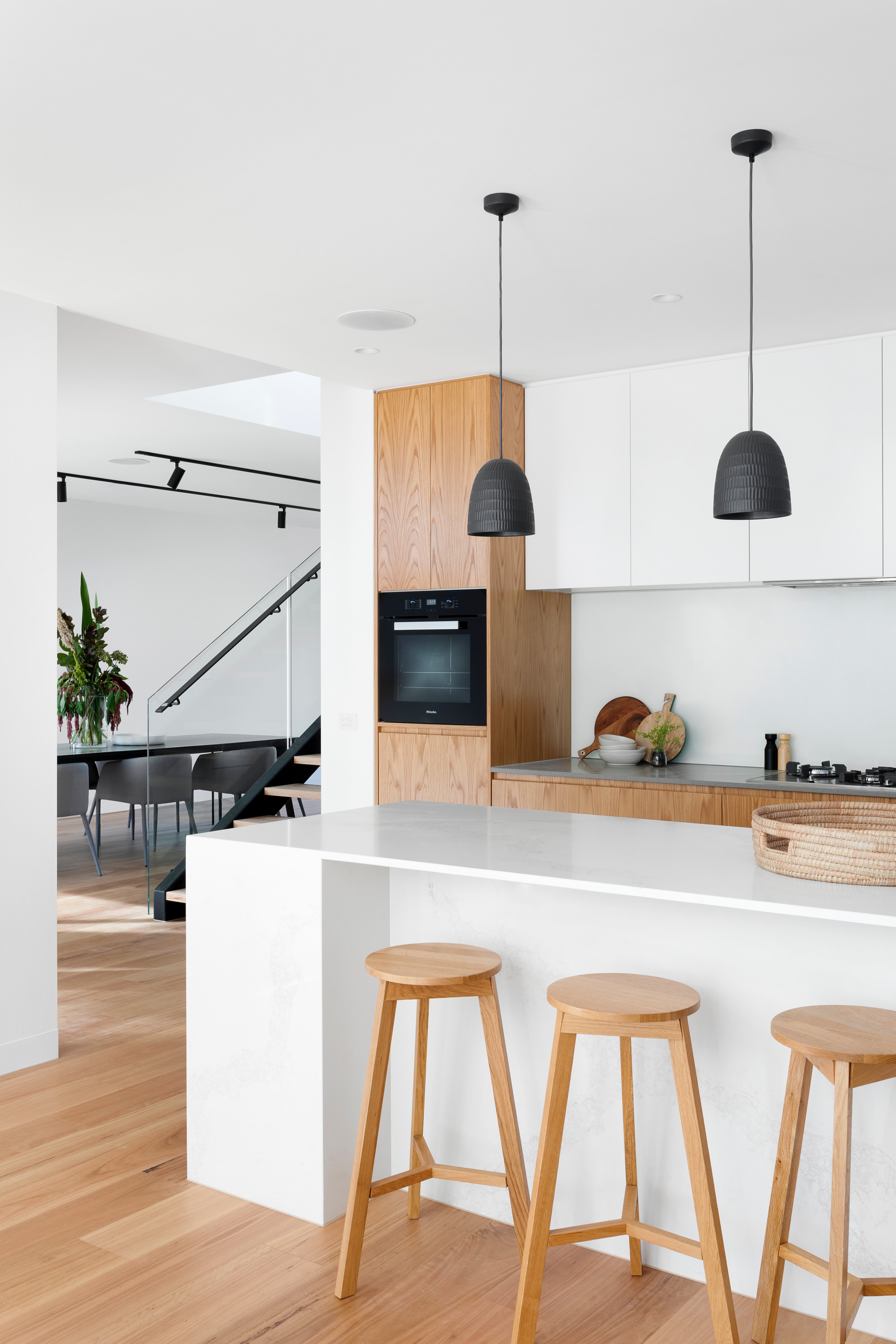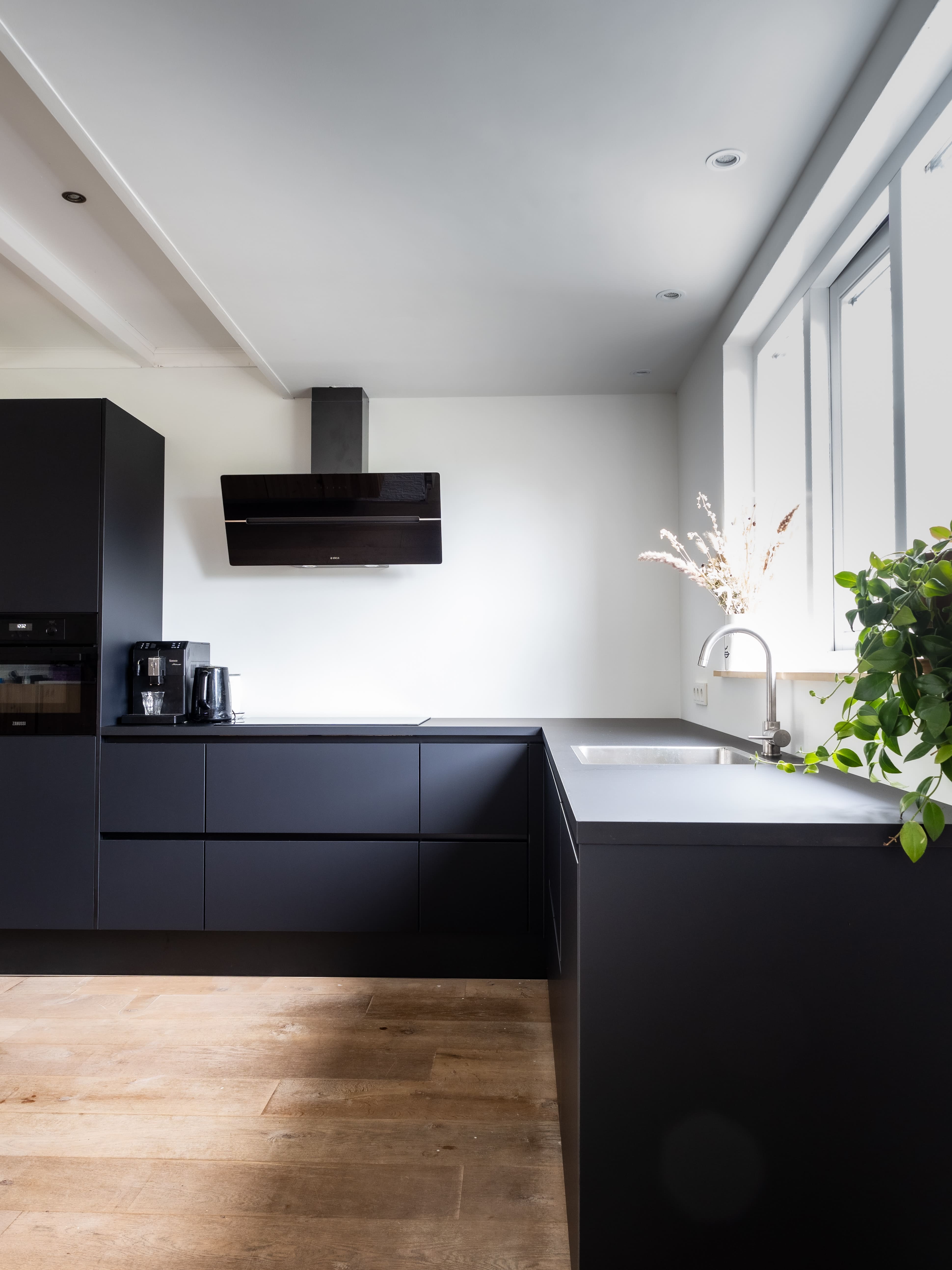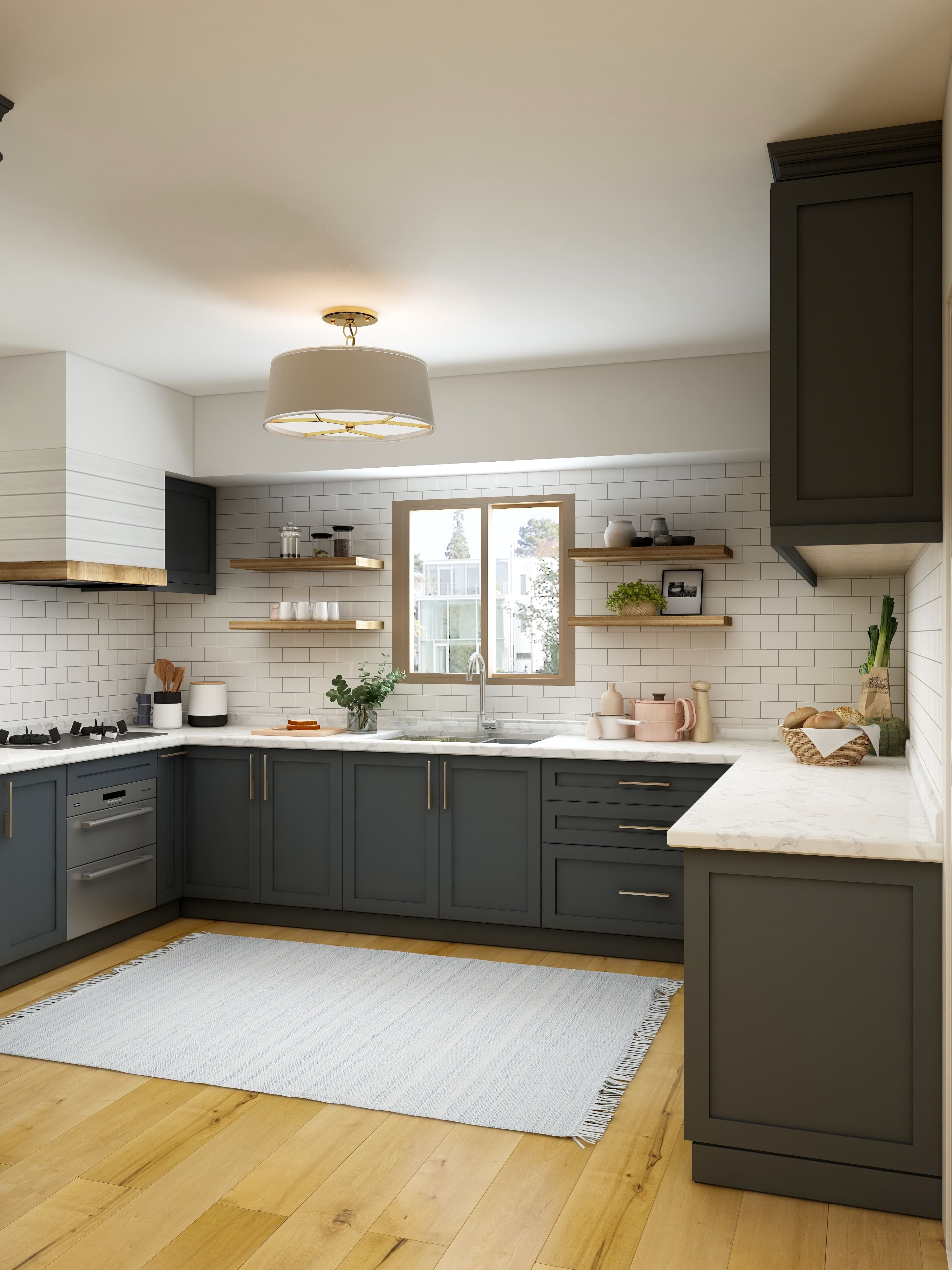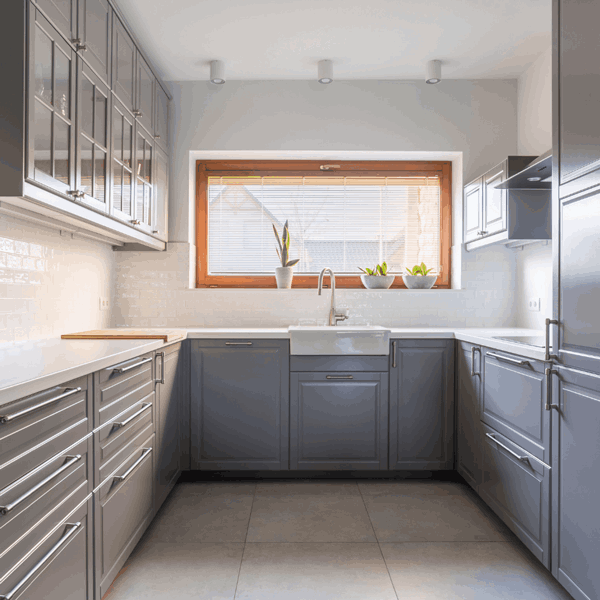 In need of a new kitchen, bathroom, or home renovation?
We have over 30 years of experience in residential construction.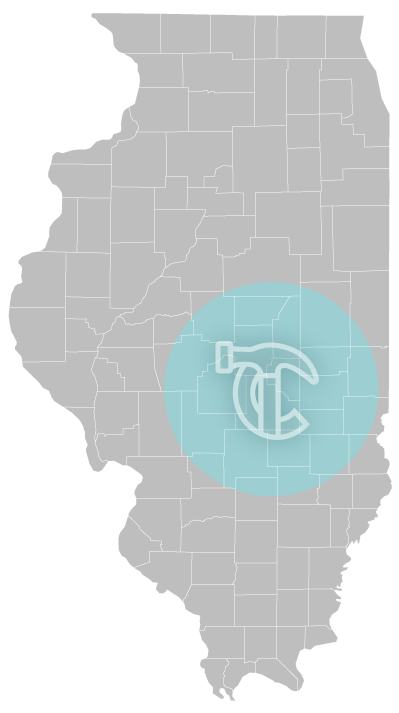 Service Area
True Craft Remodelers serves Central Illinois and the surrounding areas, contact us to learn more.