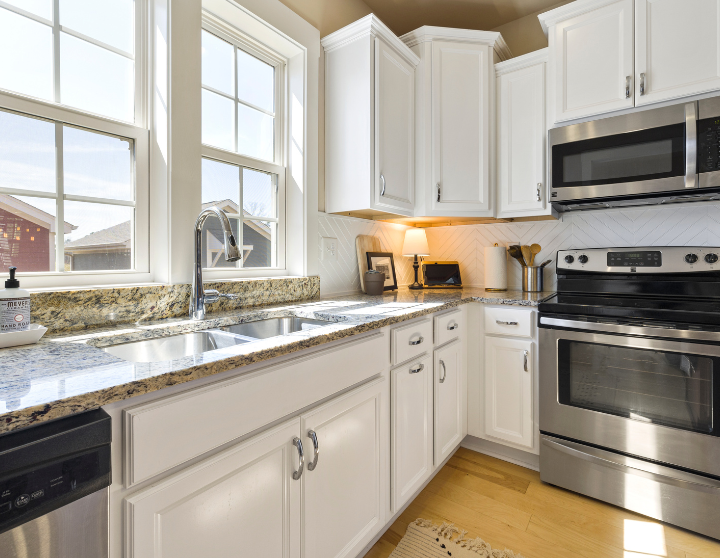 take your Kitchen to the next level
The kitchen is the most common room homeowners grow tired of and look to remodel. Limited storage, a nonfunctional layout, dated and worn finishes, and old appliances can wreak havoc on your kitchen's usefulness, not to mention your patience.

Find your joy of cooking again with a brand new kitchen designed with your needs and style in mind. You deserve a kitchen that's easy to move around in, has the latest energy-efficient or smart appliances, plenty of storage, and high-end finishes. Your kitchen should be functional and inviting, not frustrating and disappointing.

At True Craft Remodelers, we know kitchens. We've created dream kitchens for homeowners in Decatur and Springfield like you for over 30 years. Our team of designers, project managers, and carpenters are enthusiastic about giving homeowners a space that excites. It's why we do what we do.


Our most popular upgrades available for your kitchen remodel:
select_check_box
New countertop
select_check_box
New tile backsplash
select_check_box
Fresh paint
select_check_box
Brand new floor
select_check_box
Upgraded faucet
Frequently Asked Questions About Kitchen Remodeling
What Is the First Thing to Do in a Kitchen Remodel?

expand_more

The first item on your kitchen remodel to-do list is to figure out what you want. Everything from cost to timeline to the type of remodeler you choose depends on what you're trying to accomplish, so it's crucial to determine your remodeling goals upfront.

Look around your kitchen. Then, envision your ideal space. How does it look? In what ways is it more functional than your current setup? From there, you can determine how big you need to go with your updates.

Do you want to change your kitchen completely? You could knock out a wall of two, open up your space, add a window for more light, and invest in updated cabinets, countertops, and flooring. Or does your kitchen only need minor changes to get it where you want? Maybe a fresh coat of paint, a few extra shelves, and new lighting would do the trick.

Whatever you come up with, keep this vision at the forefront of your mind. It's easy to get caught up in remodeling and lose focus on your goals. But with a proper plan — and a capable remodeler — you'll soon create the kitchen you have in mind.

What Do I Need to Know Before Remodeling a Kitchen?

expand_more

You should know a few things before embarking on your kitchen remodeling journey. Of course, you first need to understand what you want — check! From there, it's mostly about setting your cost and timeline expectations and understanding how remodeling will impact your life.

We'll discuss the cost in depth below. Let's focus on timeline and life impact, as the two go hand-in-hand.

Unless your project is relatively small, kitchen remodeling is a massive undertaking. The entire planning, design, and build process can take anywhere from a month and a half to six months, depending on the scale of your project.

What does that mean for your life? During construction, which usually lasts six to 12 weeks, you won't have access to your kitchen. You'll have to set up a second temporary kitchen with some of your smaller appliances to get by in the meantime.

You might move your refrigerator, microwave, electric skillet, and other easily mobile appliances to the dining room or garage. Your utility sink or bathtub may become a temporary dishwashing zone. Though these changes may feel like sacrifices at the moment, they are well worth it to bring your new and improved kitchen into being!

You'll also likely be eating out more often, which you should factor into your kitchen remodeling costs.

How Much Does It Cost to Remodel a Kitchen in Illinois?

expand_more

Kitchen remodeling in IL varies in cost depending on the extent of your kitchen updates. Generally, you should expect to pay anywhere from $20,000 to $65,000; these are the average prices for our kitchen remodeling services at True Craft Remodelers. However, keep in mind that if you have genuinely grand plans for your kitchen, your costs could exceed $65,000.

Get a better understanding of how kitchen costs work and what you'll get for your investment by visiting our kitchen remodel cost breakdown.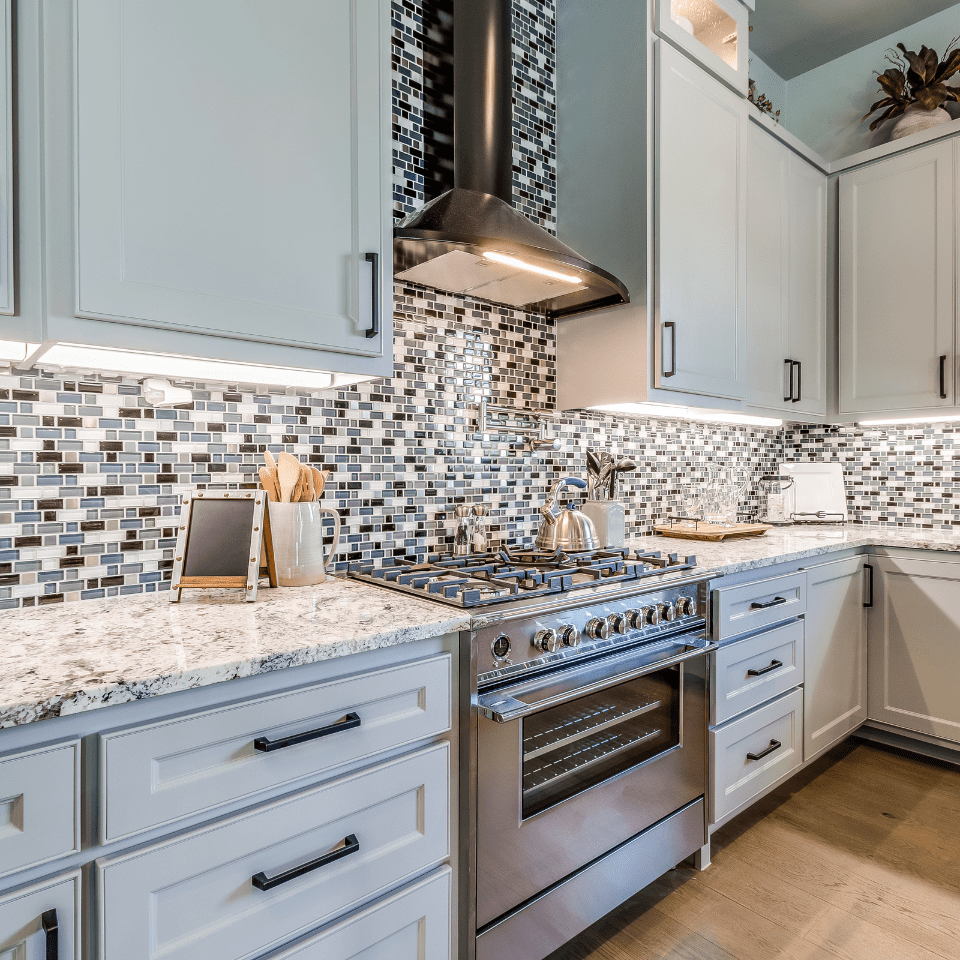 The True Craft Difference
What can you expect from a True Craft kitchen remodel? We approach every remodel as if it's our own personal project. That's why we prioritize building trust, communicating with transparency, being an industry leader in honest pricing, and helping you feel confident in every design and budget decision.
Our proven design-build method includes every step to make your experience as easy and enjoyable as possible. We begin with a consultation in your kitchen to acknowledge its challenges, learn about what you'd like to accomplish with a remodel, design your new space through collaboration, guide the product selection process, construct your new kitchen, and follow up with you for up to three years to ensure your space is absolutely perfect.
We begin with an in-home consultation to learn about your remodeling goals and decide if True Craft Remodelers is a good fit for your project. We'll take measurements and photograph your home while we collaborate with you on how to solve your home's challenges in the design style you'd like
Next, we will use a modeling program to create your remodel design. Your proposed project investment and timeline will be known at this time, as well as making sure you're aware of the process so there are no surprises. You'll choose the materials, colors, and finishes for your remodel, followed by agreeing on a payment schedule.
Finally, your remodel will begin the construction phase! You'll be involved through on-site meetings and be kept in the loop about progress to ensure your remodel is going according to plan. We understand that a remodel can be stressful, but it doesn't have to be. Once your project is complete, we'll do a final walk-through to ensure you're satisfied with our work. True Craft is unique in that we offer a three-year warranty and will fix anything necessary, no questions asked.
What Our Clients Think

"My kitchen looks great and I could not be more pleased with the entire experience."
What Our Clients Think

"I can't tell you how impressed I was to see the Owner of the company working on my project, when the schedule needed. And just as importantly, there were no surprise costs at the end of the project"
What Our Clients Think

"True Craft Remodelers are an excellent company. Every one of the contractors that worked on our redo was very professional, kind, and did excellent work."