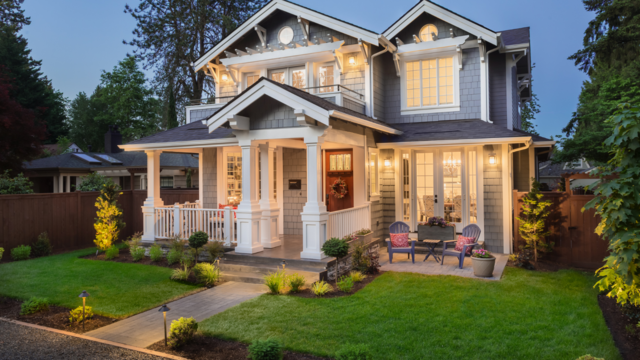 Providing a seamless experience from start to finish
At True Craft, our core tenants include transparency and integrity, which is why we offer an overview of our process. Our proven design-build process has been used to deliver countless successful remodeling projects. Below is an explanation of what you can expect from a professional and honest design-build firm.
Consultation
We begin with a phone consultation and move to an in-home consultation to understand your remodeling or addition vision and your home's current challenges. This is also when we'll decide if True Craft is the best fit for your project. The most important aspect of the beginning of your project is making sure we can both meet each other's expectations. Next, our design team will collaborate with you to start the design and planning processes.
Proposal
During this stage, we'll take detailed measurements and document the space via photographs. Using the latest modeling programs, we'll provide a digital rendering of your finished project. It's at this time that you'll learn your project estimate, choose your color palette, finishes, and other materials with the guidance of our skilled designers. We'll update the design as needed until your remodeling plans are exactly to your satisfaction.

Production
With your design finalized, we'll create a timeline to complete the project and determine a payment schedule. We will also discuss the construction phase with you to make sure you know what to expect during the process. This will cover what the remodeling process will be like for you and your family as well as our standards for cleanliness to keep the remodeling project contained so you can feel safe and comfortable in your home during construction.
Construction
Finally, construction will begin! We value transparency and collaboration, so expect open lines of communication, on-site meetings at key milestones, and access to our construction management software client portal for real-time updates and work logs.
Walk Through & Warranty
At the completion of your project, we will walk through your space together to identify any fine details that need tuning. Our goal is to leave you with a newly remodeled space that excites you. We also offer a unique three year warranty upon completion to ensure our craft holds up to your expectations.

What Our Clients Think

"We had a wonderful experience with TrueCraft. They replaced our staircase which is in the center of our open floor plan. I'm beyond thrilled with the end result!"
What Our Clients Think

"True Craft went above and beyond to make my vision a reality."
What Our Clients Think

"They were always here when they said they would be and cleaned up everyday before leaving. They did a great job for us. They took down a wall, reconfigured the kitchen, added new hardwood floors and cabinets, added additional lighting."