Your family dynamics, size, and needs will change through the years. Unfortunately, your home can't change with you on its own. When space feels cramped, the finishes feel dated, and your home starts going into disrepair, you'll know it's time for a substantial whole home renovation.
Choosing the Right Remodeling Team in Springfield, Illinois
Your home is likely one of the biggest and most important investments you'll make in your lifetime, so choosing the right team to remodel your home is an important decision. We understand the importance of your home, and that's why we approach every project like it's unique–because it is.
Through consultations, home visits, and follow-up meetings, we take the utmost care to understand your home's challenges, how your routines affect what you need from your home, your design style, and goals, and your expectations. We value collaboration, not only with our clients, but also with architects, vendors, and subcontractors to make sure everyone is on the same page about the project at hand.
At True Craft, we understand the value of the question-and-answer process. It's the best way to understand each other's processes, goals, and expectations. No question or concern is too small or too big.
That's what we offer our clients and what you should expect from a professional remodeling team.
Frequently Asked Questions About Whole Home Remodeling
What Do I Need to Know Before Remodeling My House?
Whole home renovations can make it to where you are unable to stay in your home during the remodel. Be prepared to make arrangements to live elsewhere for several months. You'll also want to be sure to include alternative living arrangements in your budget. When you consider different places to live temporarily, however, be sure not to go too far. You will still need to be accessible. The remodeling process requires communication and most homeowners also prefer to make scheduled site visits to keep an eye on production, even with the most trustworthy and skilled remodeling teams.
Depending on the age of your home or if your home has gone under DIY updates in the past, your remodel may reveal unexpected challenges that can increase your project's cost. This is why it's industry standard practice to set aside a percentage of your budget for unseen issues. This can be old wiring, insect damage, water damage, or other issues.
Depending on the availability of materials, finishes, or perhaps the feasibility of your design goals as it relate to your budget, be prepared to be flexible. Home remodels will always come with a few unknowns, which can be intimidating. But with the right team, you can trust that the process will move forward with your best interests, design needs, and budget in mind.
What Should You Not Do When Remodeling a House?
The design process is where it all happens. Your project cost estimate is based on our design meetings and your design goals and there's plenty you can do to make sure your cost is kept under control. During the construction phase of the remodel, it may be tempting to introduce new ideas or to change finishes and features when you come across tile, flooring, or appliances that you didn't consider during the design phase. Any changes, however, will result in a change order which can increase your project costs and timeline. To avoid this, be sure to explore design options by looking online, friends' and family's homes, and the online portfolio of your design team. Also communicate any design wish, no matter how small, so we can make sure that you're aware of all of your options.
A construction site is a very busy place full of possible hazards, tight schedules, and coordinated processes. Many homeowners are understandably curious and want to keep a close eye on their investments. However, visiting your home construction site can pose a risk to your safety and could be an interruption to our craftspeople's process and progress. Be sure to communicate that you'd like to visit your home during a remodel with the construction manager and we'll make sure the timing is right for you and our team.
How Much Will it Cost to Remodel My Whole House?
The cost of a whole home remodel is even less concrete than a single room, especially before we're able to assess your home and your property. Cost can vary drastically based on each homeowner's design goals. A kitchen expansion, a room addition, or adding another story will incur very different costs than if your floor plan remains the same but all the finishes and amenities are updated. To get a better idea of what your remodel can cost, contact us to schedule a consultation and we'd be happy to walk you through what different scenarios can cost based on your remodeling intentions.
What Does a Full Home Renovation Include?
When you work with a trusted team like True Craft Remodelers, you can expect certain processes and outputs that a team like ours provides. First, you can expect a thorough consultation that touches on your home's challenges and what you'd like your remodel to provide. You can also expect a detailed inspection via a visit to your home. This inspection or assessment will be part of the foundation we'll work from to ensure your design goals are feasible within your budget and allow us to make sure your remodel solves the problems you experience with your home.
After these first steps, you can expect at least one design meeting to be included in the process. It's common that there will be at least one in-person meeting followed by phone conversations and email correspondence to ensure the design suits your goals. Once you approve the design and the project estimate, you'll sign the proposal document, make a payment, and receive your final design plans. Your project plan will include an explanation of labor costs, building materials, and detailed project scope. You'll know where every bit of your budget is going.
Your renovation will also include all of the necessary permits and documentation required by the township, or the state of Illinois if your township doesn't have specifically outlined building requirements.
During construction, we include our careful attention to your property by installing plastic dust barriers and drop cloths to isolate the construction areas. We also cover any HVAC registers to prevent the spread of construction dust through your ventilation system.
Your renovation will include a three-year warranty on workmanship. Our work always conforms to the guidelines set by the NAHB Residential Construction Performance Guidelines.
Finally, you can count on your renovation including True Craft's unwavering dedication to our company principles. Honesty, transparency, dependability, and integrity are the pillars of our performance, from the start of your project, through every year of our warranty. Our client's experience is important to us and we know that our performance, communication, and execution of the project can be the difference between disappointment and elation on move-in day. Our pillars are centered around the quality of your experience.
Your Trusted Illinois Remodeler
With so many remodelers available in the Springfield area, you want to be sure you're choosing the one that's right for your project. You'll want to feel confident in their skill, craft, professionalism, and experience. When your home isn't working for you anymore and you're on the search for a team that can renovate your entire space, contact True Craft Remodelers. We can answer any additional questions you may have and we'll work together to see if we're the best fit for your unique home remodeling project. We'll discuss the next steps that will result in a home even better than you envision.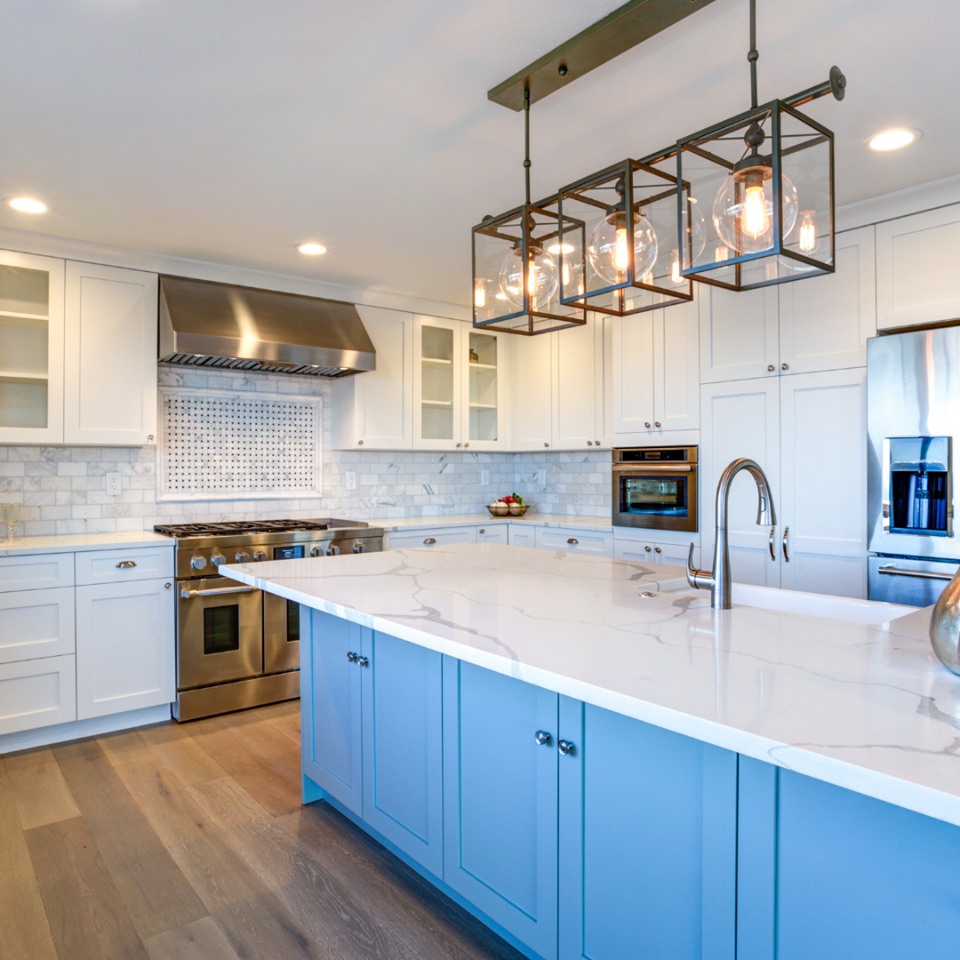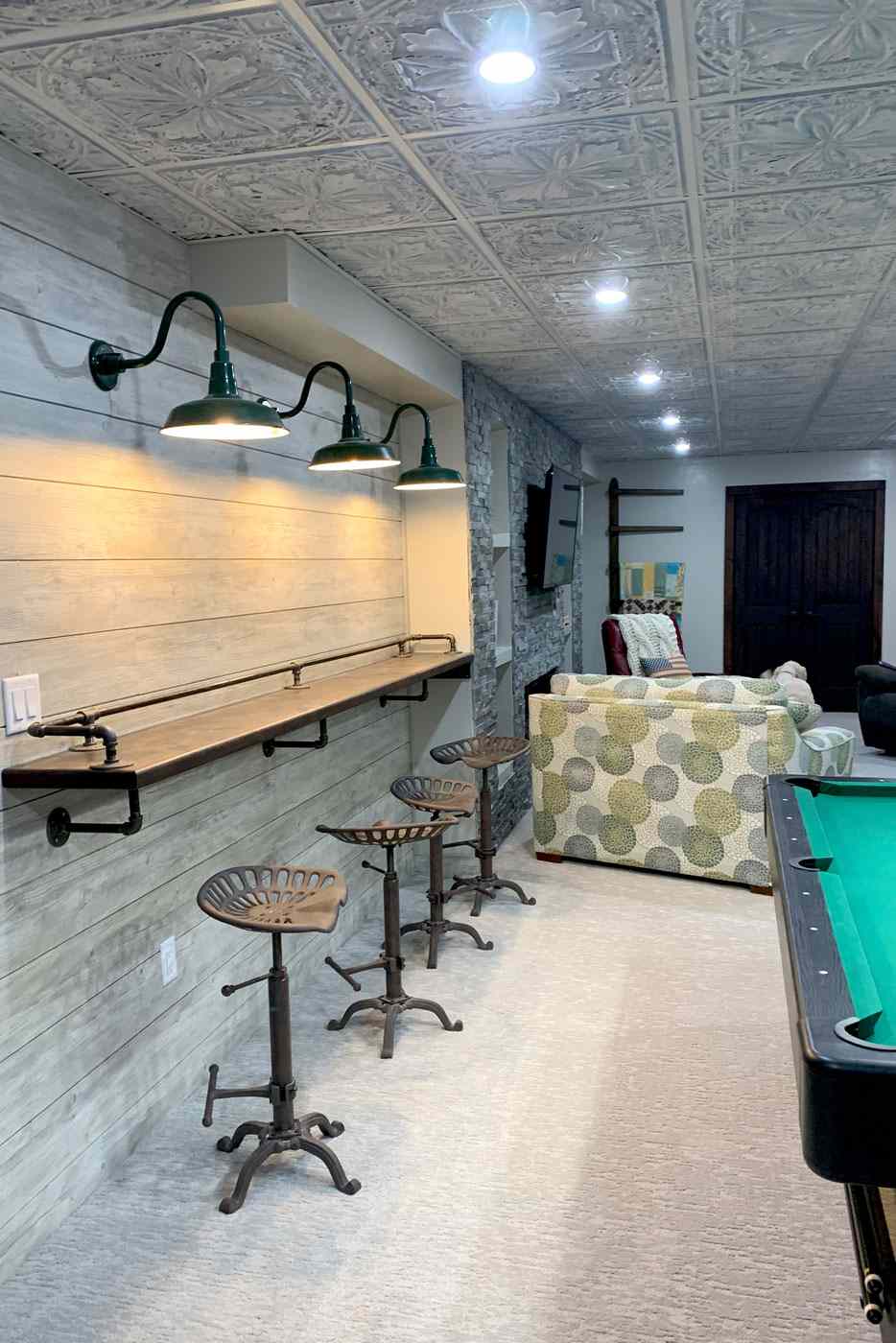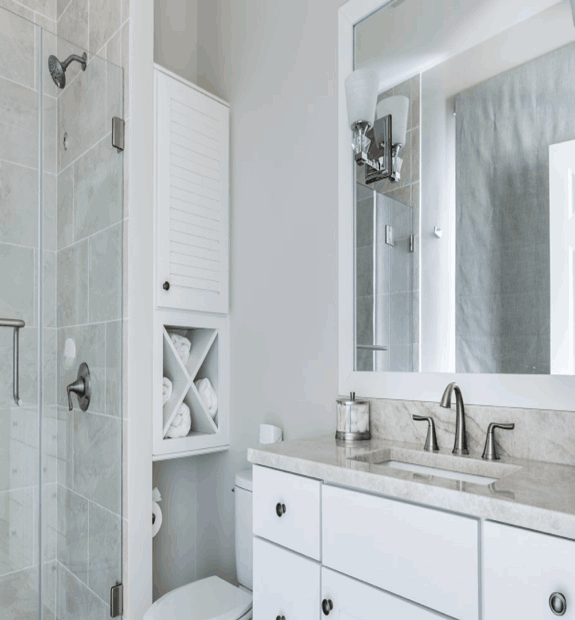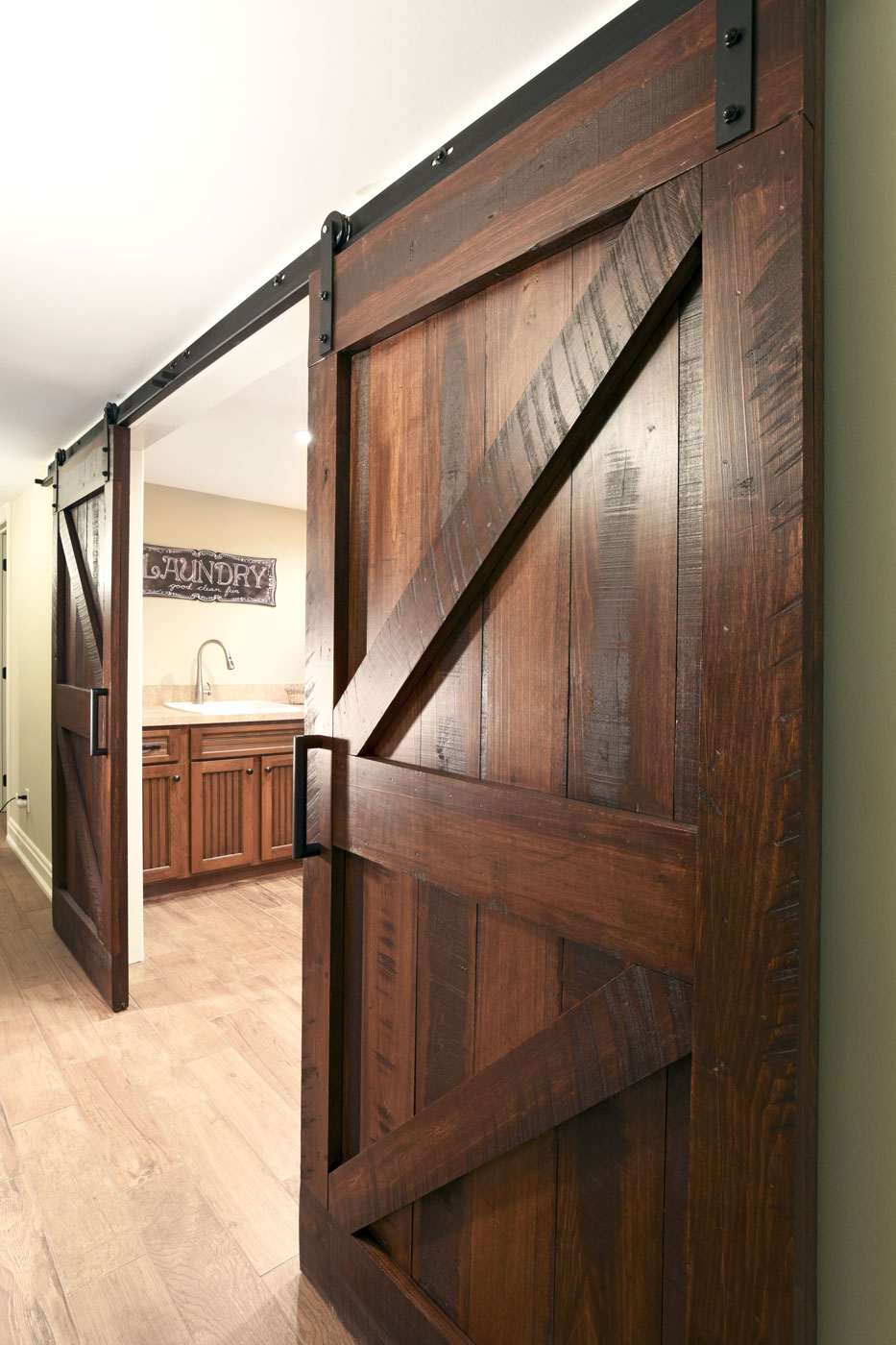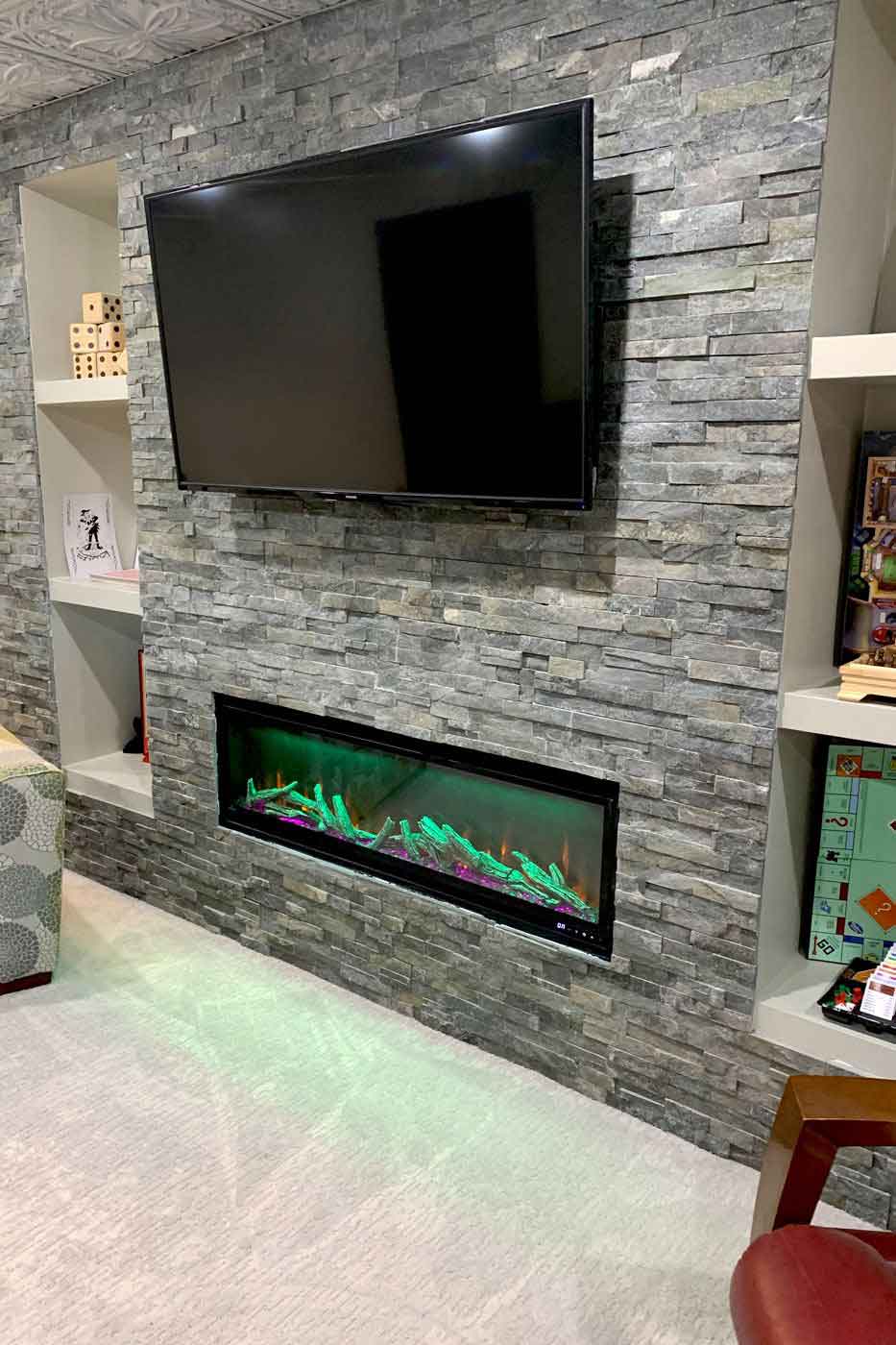 In need of a new kitchen, bathroom, or home renovation?
We have over 30 years of experience in residential construction.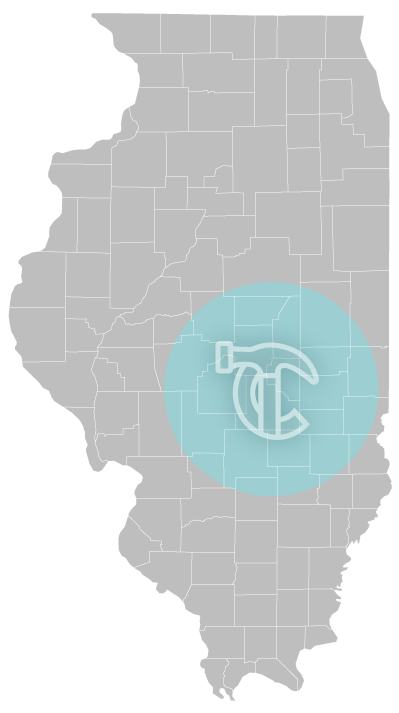 Service Area
True Craft Remodelers serves Central Illinois and the surrounding areas, contact us to learn more.