3 Min Read
What Work Does a Handyman Do?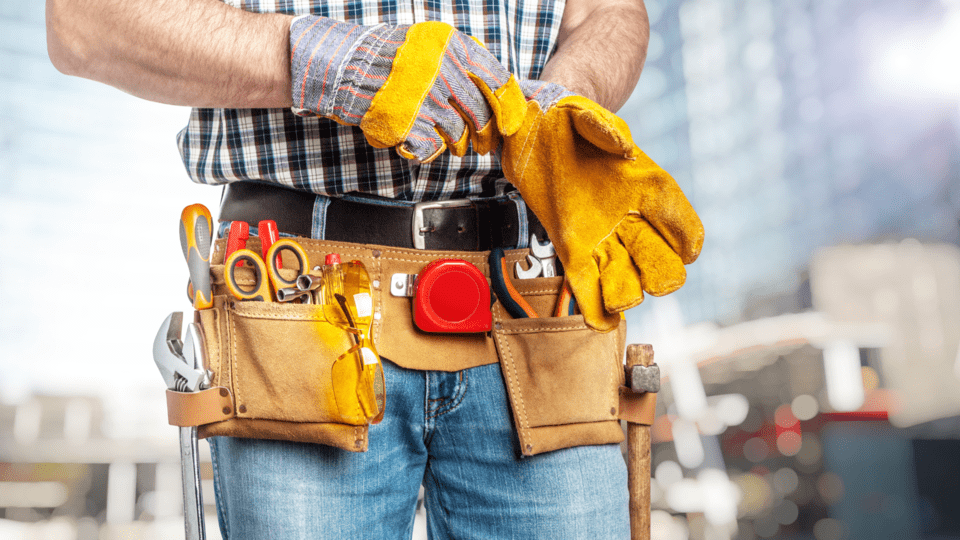 Being a homeowner comes with the wonderful advantage of having full control over the aesthetics and ambiance of your living space. However, it also means you'll need to take responsibility when things inevitably break or wear out. While it's possible to try managing minor repairs on your own, there are certain things that are likely too time-consuming or complicated to DIY—and that's when it's time to hire a professional.

Hiring a skilled handyman can help you more efficiently tackle your home maintenance to-do list. Keep reading to learn what a handyman can do and why you should always have a reliable contact ready to help your home stay in great shape.
What Services Does a Handyman Offer?
From fixing squeaky doors to repairing that fussy leaky faucet, the role of a handyman encompasses a wide range of tasks aimed at improving and revitalizing your living space. With cosmetic upgrades, installs, and repairs, a handyman can also help you quickly incorporate the latest home design trends.
Here are some of the valuable services you can expect from a handyman during your home's repair or renovation project.
Painting
If your living spaces need a facelift, don't underestimate the power of a fresh coat of paint. With tons of color options and finishings available to choose from, a handyman can help bring new life to your walls, ceilings, and surfaces. They can guide you through the entire painting process—from meticulous site preparation to priming, sanding, and flawlessly applying coats of paint or varnish.
Installing or Repairing Flooring
Whether it's installing luxury vinyl tile or wood look ceramic tile or restoring the charm of your hardwood floors through refinishing and repairs, a handyman can transform your home's flooring with care and expertise. A handyman can also assist homeowners dealing with a cracked tile in the bathroom or some loose deck boards in the yard.
Plumbing
Do you have a leaky faucet that's bothering you and spiking your water bill? Don't wait until the leak becomes a bigger issue—such as ruined subflooring or growing mold. A handyman is adept at fixing common plumbing issues like replacing broken faucets or leaking pipes, ensuring everything is functioning as it should be. A handyman can also help give your bathroom a fresh new look by installing new faucets, replacing the toilet, or updating shower heads so that your bathroom is more functional and better aligned with your design goals.
Electrical Work
For smaller electrical tasks—like replacing light fixtures, installing switches or outlets, or troubleshooting basic wiring concerns—a handyman's expertise comes in handy, making your home safer and more functional. It can be pricey to hire an electrician, so your go-to handyman can help you troubleshoot and figure out if your electrical problem is a straightforward fix or requires a licensed electrical professional.
Drywall and Plaster Repairs
Damaged drywall or plaster can be a huge eyesore and inadvertently become the focal point of the entire room. If you're sick of explaining to your party guests the story behind the gaping hole in the wall, a handyman can effortlessly make it disappear. With some skilled repair, a handyman will patch it up so that it's ready for a fresh coat of paint.
Assembly and Installation Work
When life gets in the way, a handyman can help you get mundane tasks done quickly and expertly, making your life a little easier. From mounting shelves or TV entertainment centers to installing appliances and assembling furniture, a handyman can give your home the finishing touches you're looking for while ensuring everything is safely and securely in place.
Routine Maintenance and Efficiency
For assisting with managing overall home maintenance, a handyman can go beyond basic repairs. Whether you need help identifying water leaks, keeping a close eye on your HVAC systems, or maintaining outdoor areas like decks or fences, a handyman can ensure your home remains in top condition.
Find a Reputable Handyman in Central illinois
If you're spending all your free time on your home's upkeep, a skilled and versatile handyman is an invaluable asset and will make home maintenance exponentially easier to manage. With their expertise and friendly demeanor, a handyman can tackle various repair and maintenance jobs to enhance both the functionality and aesthetics of your home.
Looking for a reliable handyman service in Central Illinois? Our team of master craftsmen and master trade contractors at True Craft Remodelers would be honored to become your go-to for all things home maintenance and repair. Contact us and let's work together to tackle what's on your to-do list.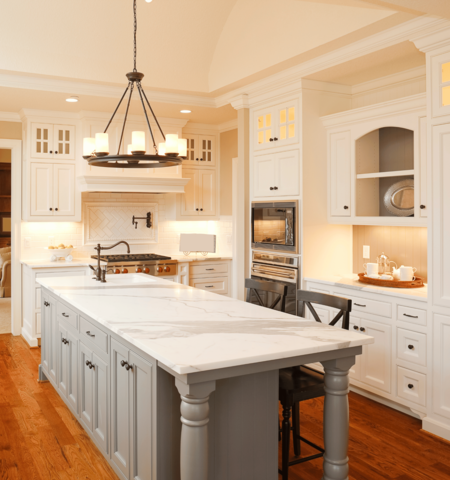 Ready to Remodel?
Contact Us!
Let's get started on your Central Illinois remodel today.