3 Min Read
What Are the Different Types Of Decks for Your Springfield, IL Home?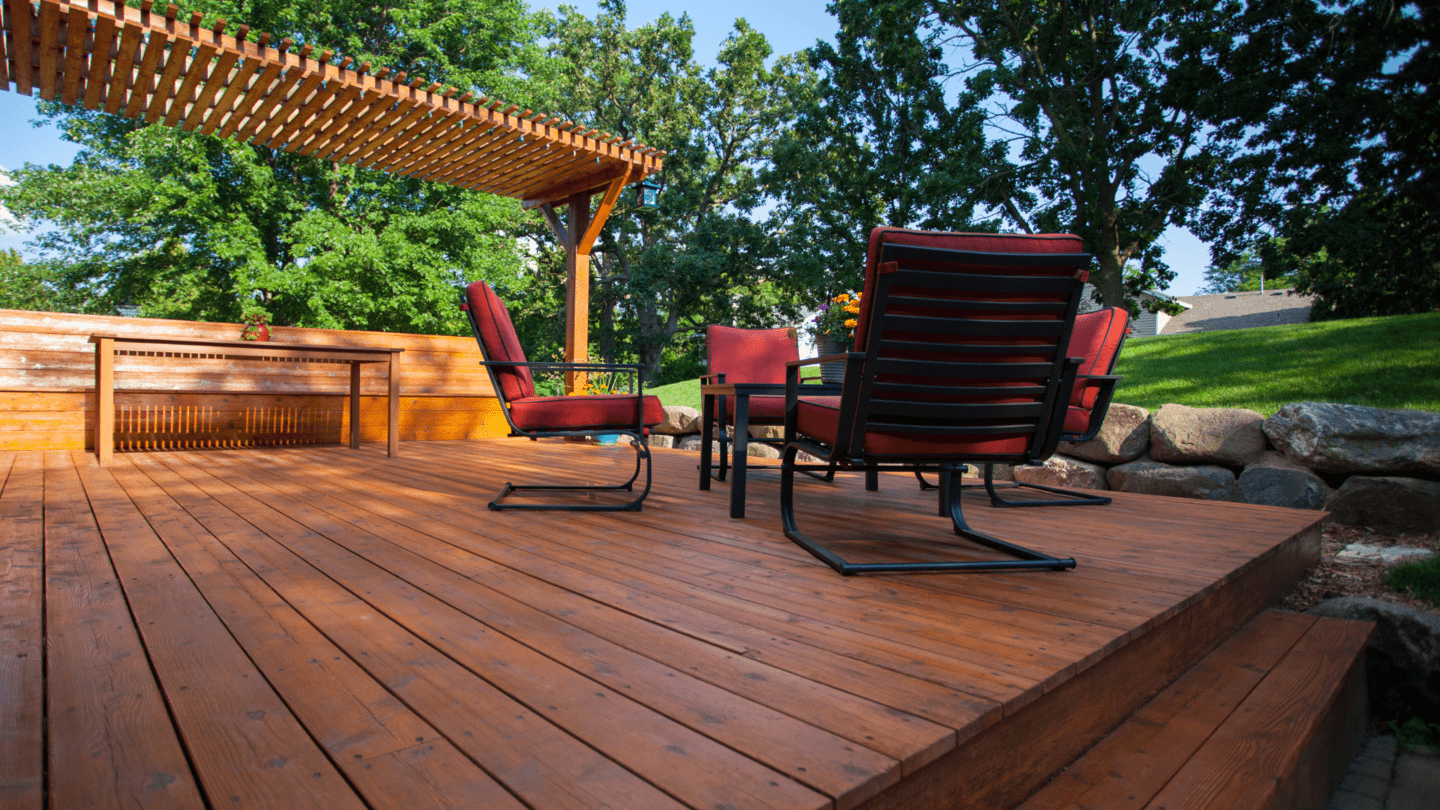 Central Illinois summers may be fleeting, but the memories we create while spending time outdoors with friends and family will last a lifetime. Spend more valuable time outdoors with a well-designed and expertly maintained deck right in your backyard.

Whether you're drawn to the timeless allure of classic wooden decks, the hassle-free maintenance of composite options, or the rustic elegance of cedar and redwood, there are many different types of decks to choose from. Keep reading to learn more about each type and find out which is right for you.
What Type of Deck is Best?
When it comes to building a new outdoor deck for your home, selecting the perfect material is crucial. Each material type has it's own pros and cons. We want your deck to last for many years to come, so you should consider each material's maintenance requirements, long-term costs, and overall value.
1. Natural Wood
Pro: Timeless beauty
Con: High maintenance
Indulge in the timeless beauty of natural wood decks crafted from domestic or exotic wood varieties such as cedar, redwood, mahogany, or tigerwood. These stunning options can elevate the aesthetic of your home's deck, providing a classic and inviting atmosphere.
While natural wood decks offer undeniable charm, they also require diligent upkeep. Each year, you'll need to take steps to protect against weather-induced rot and safeguard against pests like termites. Without regular maintenance and potential annual repairs, you may risk losing the allure of your natural wood deck. However, with proper care, this investment can reward you with a captivating outdoor space that exudes warmth and elegance for years to come.
2. Pressure-Treated Wood
Pros: Affordable, durable
Cons: Requires some maintenance, usually contains chemicals
Pressure-treated wood decks are a popular choice for homeowners seeking an affordable and durable option. Through a specialized treatment process, the wood is infused with chemicals, making it resistant to rot, decay, and insect damage. This added durability ensures that your deck can withstand the elements and the test of time.
One of the main advantages of pressure-treated wood is its cost-effectiveness compared to other decking materials. It offers an accessible option for those on a budget without compromising on strength and stability. Pressure-treated wood decks can also be easily customized with stains or paints to achieve your desired style. However, pressure-treated wood requires regular maintenance to keep it in optimal condition. Regular sealing or staining helps protect against moisture and UV damage.
3. Composite Wood
Pros: Low maintenance, durable
Cons: Higher upfront cost
Composite wood decking presents an innovative solution by blending wood fibers with plastic to form a durable material that beautifully replicates the appearance of natural wood. This alternative to natural wood offers several advantages for homeowners seeking a low-maintenance and long-lasting deck.
One of the major benefits of composite wood is its minimal maintenance requirements. Unlike natural wood, composite decks do not require regular staining, sealing, or painting. They are highly resistant to rot, warping, and insect damage, allowing you to spend more time enjoying your deck rather than maintaining it. Composite decking is also designed to withstand harsh weather conditions and fading caused by UV exposure.
One drawback to composite wood is its higher upfront cost during initial construction. But for many homeowners, the long-term benefits—like the savings in maintenance and replacement expenses—make it a worthwhile investment.
4. PVC/Vinyl Decking
Pros: Low maintenance, fade and stain resistance
Cons: Higher cost, limited color options
PVC or vinyl decking is constructed from plastic materials that mimic the natural look of wood. PVC decking offers a range of benefits that cater to homeowners seeking a low-maintenance and visually appealing choice.
The biggest advantage of PVC decking is its minimal maintenance requirements. Unlike traditional wood decks, PVC decks do not require staining, sealing, or painting. They are highly resistant to fading, staining, and moisture damage, ensuring a long-lasting and vibrant appearance. Additionally, PVC decking is engineered to withstand harsh weather conditions, making it an ideal choice for regions with extreme temperature fluctuations or high humidity.
However, PVC decking generally comes with a higher upfront cost compared to other decking materials. PVC decking also might have limited color options compared to other materials, which is a factor to consider when selecting a design that suits your aesthetic preferences.
Build a Deck in Central Illinois That Stands the Test of Time
Your home's deck is a space where you can gather, unwind, and make lasting memories, whether it's hosting a barbecue with friends, enjoying a peaceful evening under the stars, or simply basking in the warmth of the sun. With a thoughtfully crafted deck, you can transform your outdoor area into a haven of enjoyment and relaxation, ensuring that the precious moments spent with family and friends endure far beyond the passing seasons.
For a deck that's built to last and enjoy for years to come, hire a design-build team with the skills and experience to effectively bring your vision to life. True Craft Remodelers offers high-quality remodeling and home improvement services for homeowners in Central Illinois. Using our tried and true process, we make the remodeling experience stress-free and enjoyable for our clients. Explore our portfolio of beautiful past projects and contact us to get started today.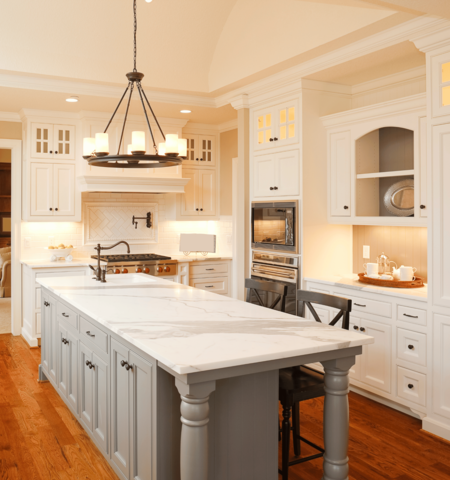 Ready to Remodel?
Contact Us!
Let's get started on your Central Illinois remodel today.