4 Min Read
Best Places to Live In Central Illinois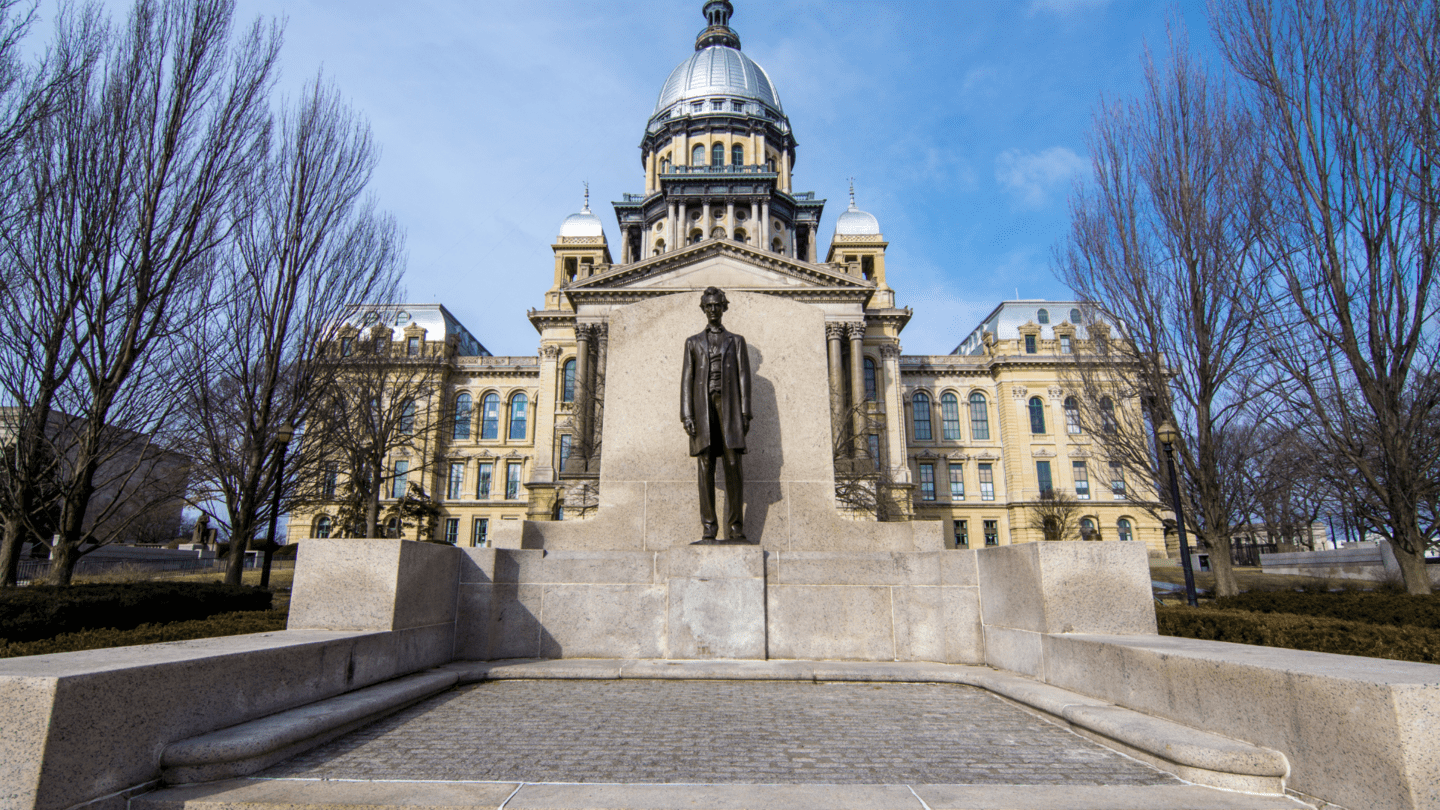 Welcome to the "Land of Lincoln," where diverse communities, rich history, and a vibrant lifestyle await. Illinois, the heart of the Midwest, is home to several exceptional places to live, each with its own distinct charm and character. Whether you're drawn to the bustling energy of the city, the tranquil beauty of small-town living, or idyllic landscapes and close access to nature, there's a Central Illinois community ready to welcome you home.

Keep reading to discover the top places to live in Central Illinois and to find your perfect community to create your forever home.
1. Springfield, IL
For those looking for all the amenities of city life, look no further than Springfield, IL. Springfield is the state's capitol city and the largest community on our list, with approximately 115,000 residents. Nestled in the heart of Sangamon County, Springfield offers a flourishing arts and entertainment scene and an abundance of cultural and historical attractions. See a show at the historic Legacy Theatre or immerse yourself in U.S. history at the Lincoln Home National Historic Site, the Illinois State Museum, and several historic homes. Make nature part of your routine with many trails and parks to choose from, like Washington Square Park and the Sangamon Valley Bike Trail. Springfield residents also benefit from top-knotch educational institutions like Southern Illinois University and the University of Illinois Springfield.
2. Decatur, IL
About a 45 minute drive East of Springfield is Decatur, IL—a dynamic city with a population of about 71,000 residents. Explore plenty of great hiking trails, bike paths, and city parks, such as Lincoln Park, Fairview Park, and the Rock Springs Conservation Area. Wow your kids and grandkids with the interactive exhibits at the Children's Museum of Illinois and the 400+ animal species living at the Scovill Zoo. For those looking for a tightly-knit community with all the benefits of nearby larger cities, Decatur is a wonderful place to settle down.
3. Lincoln, IL
Located in Central Illinois, the town of Lincoln offers a delightful lifestyle for its roughly 14,000 residents. Get to know the town's rich historical heritage, which includes its association with the iconic U.S. president, Abraham Lincoln. The town's lively festivals and family-friendly events throughout the year create a strong sense of community and foster a vibrant social life. With convenient transportation options, including Amtrak, accessing nearby cities and attractions is easy. The town's diverse range of locally owned restaurants and shops provide a unique and vibrant atmosphere. With its warm and friendly atmosphere, Lincoln welcomes you to experience a fulfilling and rewarding lifestyle that captures the essence of small-town charm and community pride.
4. Taylorville, IL
In Taylorville, you'll discover a unique blend of small-town charm and modern amenities that make it an ideal place to call home. A town with about 11,300 residents, living in Taylorville means embracing a close-knit community where neighbors become friends and connections are cherished. With the conveniences typically found in larger cities, Taylorville offers a vibrant community while maintaining its delightful historic downtown area and picturesque tree-lined brick streets. Enjoy downtown and contribute to a unique and vibrant local economy by visiting locally-owned businesses, restaurants, and shops. For lovers of golf, the Lakeshore Golf Course offers a top-quality course with friendly staff and beautiful views along Taylorville Lake. With your home in Taylorville, get away from the hustle and bustle of city life and take advantage of all the benefits of a calmer pace of life.
5. Champaign, IL
Located in Central Illinois, Champaign is a thriving city that offers an exceptional living experience to its diverse community of about 88,000 residents. Embrace the city's rich cultural scene, with an array of artistic performances, music festivals, and galleries that cater to various tastes. Named Midwest Living's Greatest Midwest Food Town, there are many different styles and types of restaurants to choose from. Explore the beauty of Champaign's parks and green spaces, perfect for outdoor activities and relaxation. Champaign is also home to renowned healthcare facilities and excellent educational institutions, like the University of Illinois Urbana-Champaign. Whether you're an aspiring academic, working professional, or retiree, Champaign offers a dynamic and supportive community that celebrates diversity, fosters growth, and ensures a high quality of life for all.
6. Bloomington, IL
For its roughly 78,000 residents, Bloomington, IL, offers an exceptional balance of small-town perks and urban amenities. With its thriving local economy and lower than average cost of living, it's no wonder that Bloomington is one of Livability's best places to live in the U.S. Explore the city's rich history and diverse cultural landmarks, spend valuable time with family at the Miller Park Zoo and Children's Discovery Museum, or enjoy nature at nearby Bloomington lake. Highly rated local schools and universities create excellent education opportunities for Bloomington residents. The city is home to Illinois Wesleyan University, and also conveniently located near Illinois State University, Heartland Community College and Eureka College in the greater Bloomington-Normal metro area.
7. Peoria, IL
In Peoria, IL, you'll find the perfect combination of natural beauty and authentic Midwestern charm. With about 114,000 residents and situated along the Illinois River, Peoria offers a great quality of life with a suburban feel—yet offers all the great amenities you'd find in a larger city. Known for its industrial roots and historic whiskey scene, there are many local events and local cultural sites to explore. Explore the stars at the captivating Dome Planetarium or catch your favorite sporting event or concert at the Peoria Civic Center. Check out the idyllic Peoria Lake area, where Glen Oak Park awaits with its enchanting Luthy Botanical Garden and the fascinating Peoria Zoo. With a plethora of recreational options to explore, from scenic parks to exciting activities, there's never a dull moment in Peoria. The city's affordability adds to its appeal, ensuring a high quality of life that is accessible to all.
Put Down Roots With Your Central Illinois Forever Home
Central Illinois is a Midwest hidden gem and the perfect place to create your forever home, and True Craft Remodelers can help make it happen. We're a full-service team with a tried and true remodeling process—designed to offer a seamless experience for our clients through excellent communication and collaboration. Our mission is simple: we believe that homeowners deserve to be treated with honesty, transparency, and the utmost respect. We know that trust is something that is earned, and that's exactly what we strive to do with every homeowner we work with. From start to finish, we've got your back, making sure every little detail exceeds every expectation.
Looking to refresh your home with a kitchen remodel, bathroom remodel, or whole-home remodel? Contact us today and we'd love to help you get started.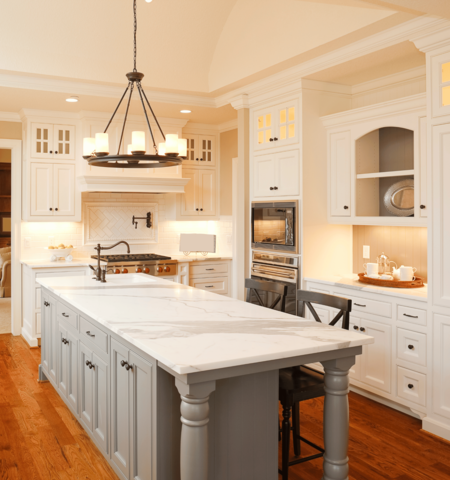 Ready to Remodel?
Contact Us!
Let's get started on your Central Illinois remodel today.