3 Min Read
Best Things to Do Near Springfield & Decatur Illinois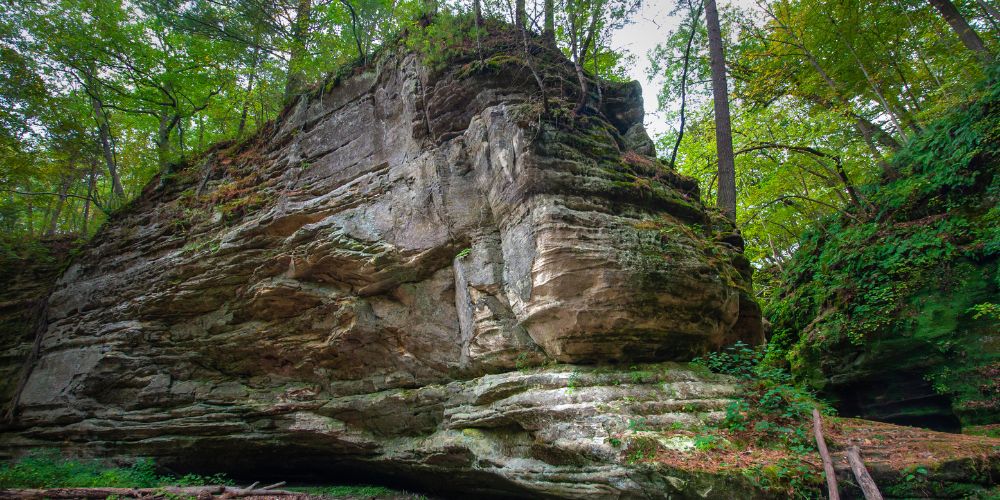 If your idea of the perfect day involves outdoor adventure, cultural and historical treasures, or fun attractions for the whole family, look no further than Central Illinois. Located in the heart of the Midwest, this region is a hidden gem for small-town charm and first-class urban amenities. Keep reading to discover the best of everything there is to do in Central Illinois..

Excellent Outdoor Recreation
Embrace the natural beauty of Central Illinois as you venture into the great outdoors. Discover the majestic allure of Starved Rock State Park, where meandering canyons, cascading waterfalls, and picturesque hiking trails provide an escape into nature. Avid birdwatchers and wildlife enthusiasts must visit Adams Wildlife Sanctuary in Springfield, or the Forest Park Nature Center and Wildlife Prairie Park near Peoria. For those who love the water, Lake Shelbyville near Decatur offers wonderful boating, fishing, and an array of water sports to ignite your adventurous spirit.
Rich American History
Delve into the history that has shaped the story of Central Illinois. Immerse yourself in the legacy of Abraham Lincoln at the Presidential Library and Museum, or Lincoln's New Salem State Historic Site, where interactive exhibits and cherished artifacts bring the past to life. Journey through time at the Illinois State Capitol, a marvel of historic architecture that stands as a testament to the region's significance. And for those seeking the freedom of the open road, Central Illinois proudly hosts the starting point for the legendary Route 66, a historic roadway teeming with nostalgia and unique roadside wonders.
Arts and Entertainment
Uncover the creative pulse of Central Illinois through its vibrant arts and entertainment scene and create lasting memories with your loved ones. The Krannert Art Museum, located on the campus of the University of Illinois Urbana-Champaign, offers an eclectic collection spanning diverse cultures and epochs. In Peoria, the Riverfront Museum merges art with science, boasting interactive displays, captivating exhibits, and even a planetarium, ensuring that curiosity knows no bounds. Experience a wild safari adventure by visiting the Scovill Zoo in Decatur, where you'll meet animals from all over the world. In Normal, the Children's Discovery Museum becomes a haven of interactive exhibits designed to spark curiosity and joy.
Festivals and Year-Round Events
Celebrate the spirit of community and camaraderie that thrives in Central Illinois at its numerous festivals and events. Savor the tastes of summer at the Urbana Sweetcorn Festival, where the community celebrates with live music and seasonal food favorites. Immerse yourself in the energy of the Decatur Celebration, a multi-day extravaganza featuring live music, delectable fare, fine arts, and an atmosphere that truly captures the essence of the region. At the Bank of Springfield Center, check out the events calendar for concerts, trade shows, and entertainment that cater to a wide range of interests and preferences.
Unique Culinary Experiences
Central Illinois invites you to savor its culinary delights, rooted in its bountiful agricultural heritage. Experience the farm-to-table movement firsthand and relish in the fresh, locally-sourced cuisine found in quality restaurants across the region. Embark on wine tours that lead you to charming wineries and vineyards—like Mackinaw Valley Vineyard between Peoria and Bloomington—where tastings and tours unveil the rich flavors of Illinois-made wines.
Competitive Athletics
Whether you prefer to play on the field or be a spectator and support your favorite teams, Central Illinois offers plenty of opportunities for athletic competition. Immerse yourself in the electric atmosphere of college athletics at the University of Illinois Urbana-Champaign, where football and basketball games become unforgettable experiences. For golf lovers, tee off at exceptional golf courses scattered throughout the region. Renowned courses like Brookhills Golf Club near Springfield and Metamora Fields Golf Club near Peoria provide the perfect backdrop for both leisure and friendly—yet challenging—competition.
Be in the Heart of it All with Your Central Illinois Dream Home
Central Illinois offers so many enriching experiences for every age and preference. From immersing yourself in the vibrant history to exploring the arts scene, from savoring the finest in culinary delights to forging lasting memories with your family—this region is an excellent place to call home.
Make Central Illinois your forever home with a stunning remodel by True Craft Remodelers. We do more than design living spaces; we craft spaces made for creating lasting memories. With our meticulous remodeling process and transparent communication, we can work together to design the perfect living space for you and your family. Contact us and let's get started.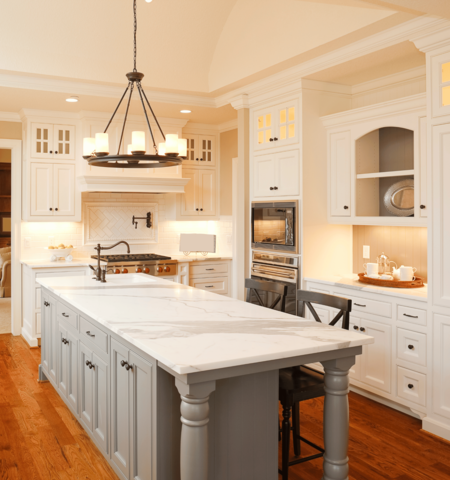 Ready to Remodel?
Contact Us!
Let's get started on your Central Illinois remodel today.