3 Min Read
9 Ideas for Holiday Family Fun in Central Illinois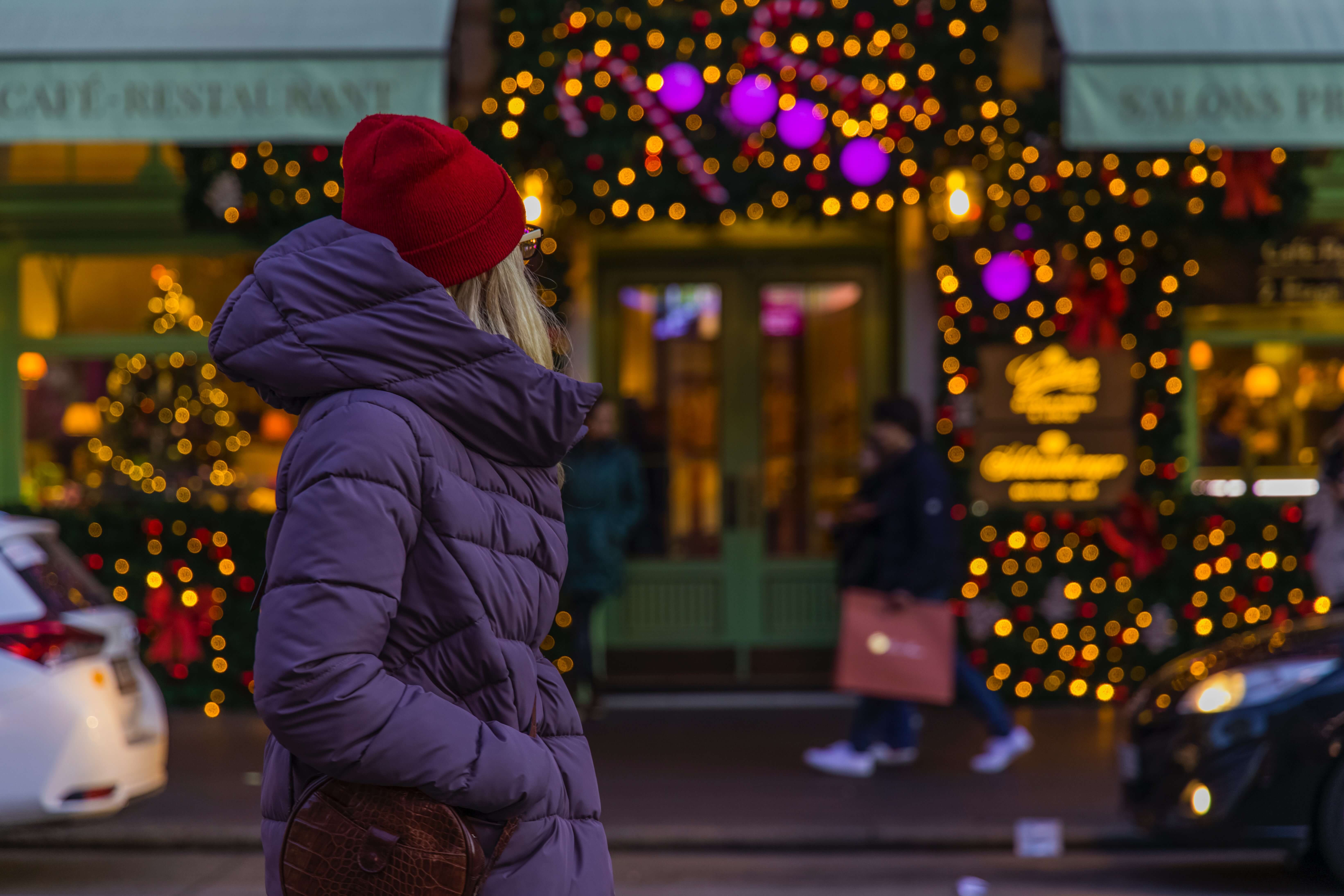 The holidays are full of fun, and with so many activities to choose from, marking your calendar with the best ones to make your kids' holiday special can get tricky. We gathered some of the most popular and anticipated holiday activities of the 2022 holiday season in Central Illinois sure to put a smile on everyone's faces!
1. Holidays at the Old State Capitol
The Old State Capitol puts on a great show around the holidays. For several weeks leading up to Christmas, they offer a wealth of holiday activities for the whole family that is available on different days of the week. On Wednesdays and Saturdays, enjoy a wagon ride and a skate around the ice rink. On the weekends, take in a story and get into craft-making at the Dana-Thomas House. Definitely mark your calendar for the Springfield Jaycees Holiday Lights Parade on December 3rd. Of course, no holiday is complete without pictures with Santa himself. The full schedule as well as other holiday activities and events can be found online.
2. Cirque Dreams Holidaze
Cirque Dreams Holidaze delivers a 90-minute adventure full of world-renowned performers accompanied by an original music score including new twists on seasonal favorites, like "Deck the Halls," "Winter Wonderland," and "Rockin' Around the Christmas Tree." Aerial circus acts, sleight-of-hand jugglers, fun-loving skippers, acrobats, and many more spectacular talents full of excitement and cheer are the perfect family-friendly spectacular. The whimsical production is held at the State Farm Center in Springfield on December 14th. To secure your tickets, visit the State Farm Center website.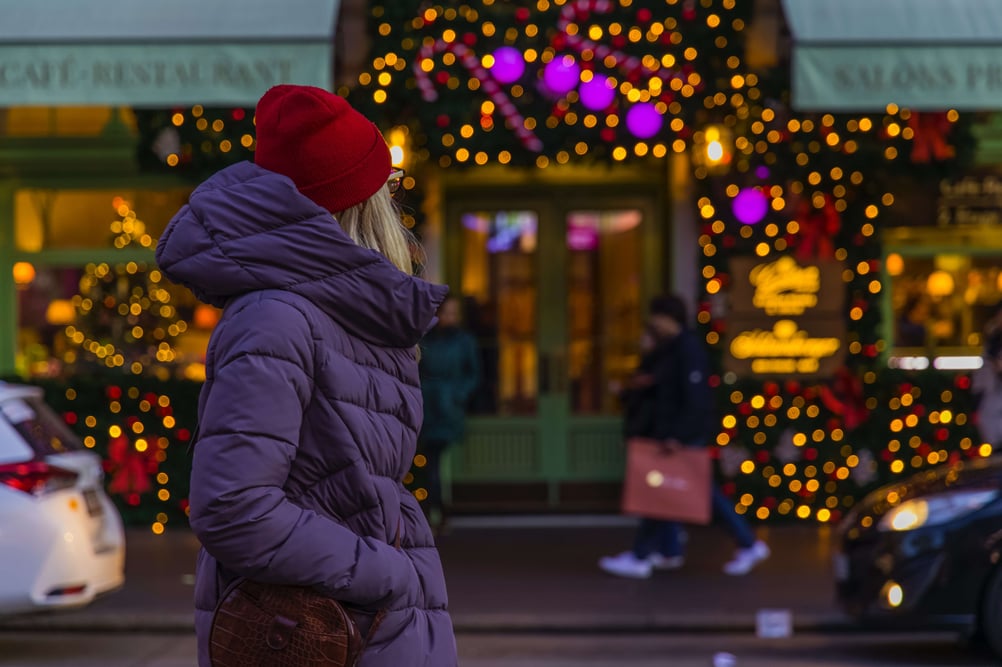 3. Winter Nights at Prairie Farm
Through the end of the year, you and your family can enjoy holiday lights every Thursday through Sunday at Prairie Farm. Take a stroll or roll through the light displays throughout the farm with cocoa in hand. You can even visit Santa and take in some cheerful caroling on opening night, November 25.
4. Winter Holiday Zoo Lights at Henson Robinson Zoo
Visit the Henson Robinson Zoo in Springfield with the kids for a walking tour of the grounds among lights and decorations and, if you visit on the earlier side, could visit the animals before they turn in for the night. Kids 12 and under can enter the zoo free of charge. For pricing and schedules, check the Henson Robinson Zoo website.
5. Annual Light Up the Park
For an entire month before Christmas day, Springfield's Annual Light Up the Park invites visitors to enjoy a spectacle of over 100,000 lights in their winter wonderland. Every classic Christmas character and scene can be seen on the grounds. Guests have the option of strolling through the park or driving. Pack a thermos of cocoa, either way, to experience the joy from Thursdays through Sundays.
6. GLOW
This family-friendly, after-dark holiday lights experience will be held for the sixth consecutive year at Allerton Park in Monticello. You'll have the opportunity to walk through the mile of displays in the garden that's already spectacular on their own. The display will be up through January 14th, so if you can't make it before Christman, no problem! The park will be open for light gazing every night between 5 PM and 9 PM.
7. Skateland Savoy
With a totally different take on the classic visit with Santa, Skateland Savoy is inviting families to skate with Old Saint Nick on Sunday, December 18th from 2 PM to 5 PM. They are offering single tickets as well as package deals that include food and drinks as well. Check their events page for more details.
8. Almost Kids New Year's Eve
The holidays don't end on the 25th, so why should the fun? Skateland Savoy also has New Year's Eve activities for the whole family. The Almost Kids New Year's Eve celebration is on December 31st from 1 PM to 4 PM and includes party favors, noisemakers, food and drinks, and other fun activities to celebrate the New Year. This time slot is for the little ones of 10 and under along with their parents.
If your older kids enjoy skating, later into the night is a 7 PM to 10 PM session and a 10 PM to 1 AM session. These later sessions also include food and drinks as well as party hats, horns, and activities to get the party started.
9. Noon Year's Eve 2022
Also on New Year's Eve is the Noon Year's Eve celebration that gives little ones a chance to celebrate without staying up all night. It also gives parents a chance to hit the town later on, too. It's a family-friendly event that counts down to 12 PM and includes music, hats, noisemakers, and 1000 balloon drop as the clock strikes noon. Registration is required, so be sure to visit the Champaign Park District website to claim your spots.
Before You Know It…
Getting ready for the holidays and taking a moment or two to enjoy them is both exhilarating and exhausting, and once you've caught your breath, it's almost time for Spring. Spend some time daydreaming this winter to think about enjoying the outdoors again at home. If you notice your deck or outdoor living space is looking a little tired, start thinking about what you'd like your outdoor time to be like in a few months. Need help brainstorming? Call True Craft Remodelers and we'll help you start planning your outdoor living makeover before the last snowflake has fallen.