True Craft Remodelers Delivers Top-Notch Residential Remodel and Construction Services to Springfield Homeowners
At True Craft Remodelers, we put our customers first. We've been perfecting our custom home remodel, renovation and construction services for over 30 years.
We are a team of hard-working and detail orientated carpenters, project managers, estimators. We are an industry leader in Central Illinois, providing Springfield homeowners with the very best craftsmanship and service.
No matter if the job is a kitchen renovation, a new deck, or a custom-built home, we operate at the highest level with professional, responsive, accountable, and uniquely capable craftsmen. True Craft Remodelers has grown into a successful company through the support of our trade partners and care for our clients.
Whether you are looking for a kitchen remodel or whole-home renovation, we've got you covered. Give us a call at 217-425-3333 or contact us online to schedule a consultation.
Check out our Free Remodeling 101 Guide for more helpful tips!
Your subscription is not active
Please visit the admin site to re-activate your subscription
I highly recommend Scott Koester of True Craft Remodelers. Had I met him at the beginning of the water damage repair that was needed on my bathroom, it would have saved me months of headaches. Scott is a true professional. He showed up when he said he would, on time for our consultation. He brought ...
---
True Craft did an exceptional job on my kitchen remodel. Scott, the owner, had great suggestions for the remodel; for example he found a nice looking and budget friendly solution for incorporating a free standing fireplace I had purchased into the kitchen to make it look built in. He also went ...
---
Construction quality is very good. Excellent contractor to work with. Kept us on budget. Highly recommend him for your next project.
---
MAHOMET, ILLINOIS
I am 100% happy with the work Scott and True Craft Remodelers did for us. If you are lucky enough to be talking with Scott Koester, hire him immediately! Scott is smart, hardworking, reliable and does a meticulous job. I would gladly recommend him to my friends and family.
---
My Mom loved the work Scott did in her bathroom!
---
True Craft remodeled my bathroom and I love it! They were always courteous, on time, and left no cleanup. The job finished earlier than I thought it would and the estimate was spot on. I would definitely recommend True Craft for any remodeling needs.
---
We have used Scott for many projects and are truly amazed. He is dependable, very innovative, and a self starter. Scott does extremely high quality work and we will use him for any future jobs.
---
We have 13 rental properties. True Craft Remodelers does all of the work. They're great!
---
SHELBYVILLE, ILLINOIS
Scott Koester with True Craft built our retirement home for us four years ago. We were very pleased with his attention to detail. His suggestions to make our home better was very much appreciated. He was aware of our budget and kept us on track. He worked well with our bank and made things go ...
---
I can't tell you how great of a job Scott Koester and True Craft Remodelers has done for my family and myself over the last six months. Whatever job we have asked Scott to do, he's done it and at a high quality of work. For my Mom and Stepdad, he completely gutted their bathroom. He installed ...
---
In need of a new kitchen, bathroom, or home renovation?
We have over 30 years of experience in residential construction.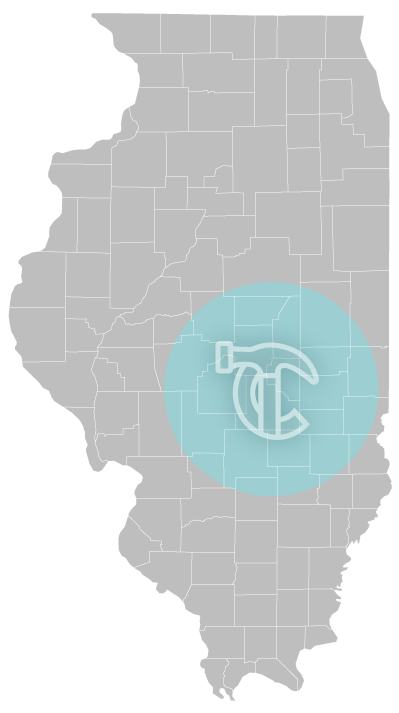 Service Area
True Craft Remodelers serves Central Illinois and the surrounding areas, contact us to learn more.